Javascript
Choir.io
Implementing Push Technology Using Server-Sent Events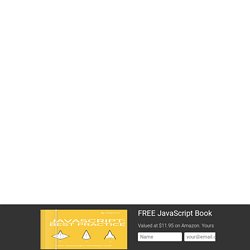 Making Ajax calls using the XmlHttpRequest object is a well established technique for generating dynamic server requests.
manuelbieh/Geolib
Writing Fast, Memory-Efficient JavaScript
JavaScript engines such as Google's V8 (Chrome, Node) are specifically designed for the fast execution of large JavaScript applications.
Learning JavaScript Design Patterns
One of the first impressions a user gets is loading your web application for the first time.
Don't Initialize All the Things in jQuery.ready()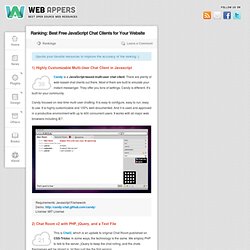 Best Free JavaScript Chat Clients for Your Website
Upvote your favorite resources to improve the accuracy of the ranking :)
Clipping JPEG Images Into Non-Rectangular Polygons Using polyClip.js
This photo is not a PNG image with an alpha channel. There have been many times I have come across the need to take an image and cut an irregular shape out of it. Normally, when a developer comes across this requirement, the only thing to do is to open the image up with your favorite graphics editor, use the select tool to cut out the shape you want, and then save the result as a PNG , since it is the only image format used by all web browsers that support alpha channels.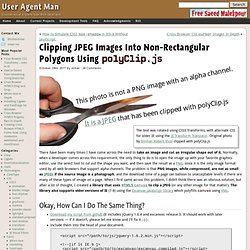 The trip of a lifetime
Byte-saving Techniques - GitHub
Byte-saving Techniques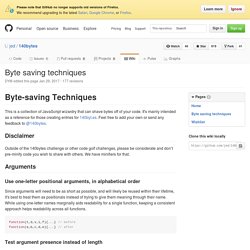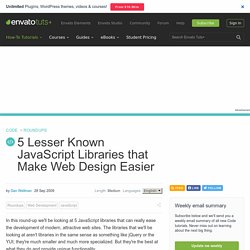 In this round-up we'll be looking at 5 JavaScript libraries that can really ease the development of modern, attractive web sites.
5 Lesser Known JavaScript Libraries that Make Web Design Easier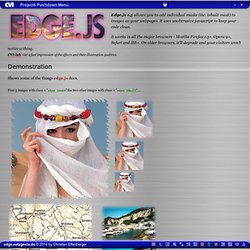 <form name="lst" id="lst" method="post" action="..
edge.js (javascript image mask effect)