Body Language
When it comes to body language, it does not matter whether she is interested in you. You will attract her attention if you do not play it too needy. If you look out for these signs, you will be able to tell if you are making progress. It also makes for interesting watching whena guy is trying so hard, but the lady is showing no signs of interest. You can't help but have a chuckle about it.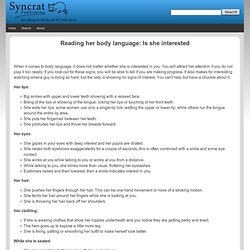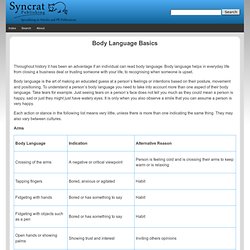 Throughout history it has been an advantage if an individual can read body language. Body language helps in everyday life from closing a business deal or trusting someone with your life, to recognising when someone is upset. Body language is the art of making an educated guess at a person's feelings or intentions based on their posture, movement and positioning. To understand a person's body language you need to take into account more than one aspect of their body language. Take tears for example. Just seeing tears on a person's face does not tell you much as they could mean a person is happy, sad or just they might just have watery eyes.
Gestures and Body Language Tutorial
Art by LaetitziaAs we all know, communication is essential in society. Advancements in technology have transformed the way that we correspond with others in the modern world. Because of the constant buzz in our technological world, it's easy to forget how important communicating face-to-face is.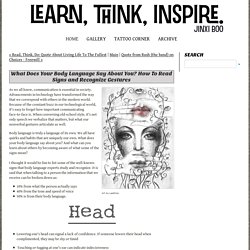 Interesting Info -> Lying Index -> How to Detect Lies Become a Human Lie Detector (Part 1) Warning: sometimes ignorance is bliss. After gaining this knowledge, you may be hurt when it is obvious that someone is lying to you.