Desserts
Icings Recipes at Bake Decorate Celebrate! - StumbleUpon. Cheesecake Stuffed Strawberries. Cheesecake Stuffed Strawberries These cheesecake stuffed strawberries are the perfect dessert treat!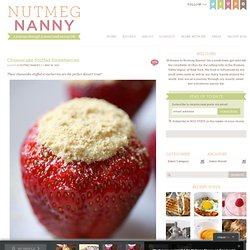 Can I just say that I have died and gone to heaven. Cheesecake stuffed strawberries….how have I not made these before?! Watermelon Lime Sorbet Slices. A sweet and tangy watermelon lime sorbet is a great way to cool off in the summer.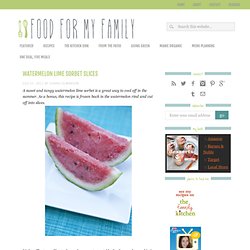 As a bonus, this recipe is frozen back in the watermelon rind and cut off into slices. It's hot. The type of heat where when you step outside the door and your skin is wet before the door swings shut behind you. Hot chocolate. Uncategorized "There's nothing better than a good friend, except a good friend with Chocolate" Linda Grayson This is my take on 'Hot Chocolate'.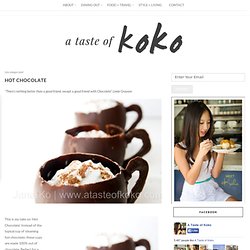 Banana Split Bites. Banana Split Bites ~ A classic ice cream dessert gets mini for some bite size fun.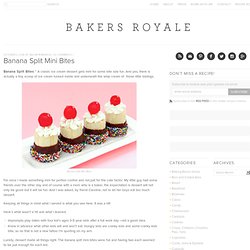 And yes, there is actually a tiny scoop of ice cream tucked inside and underneath the whip cream of those little darlings. Banana Split Mini Bites For once I made something mini for portion control and not just for the cute factor. Hi Hat Cupcakes. I did it.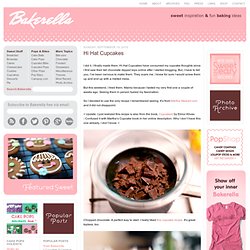 I finally made them. Hi Hat Cupcakes have consumed my cupcake thoughts since I first saw their tall chocolate dipped tops online after I started blogging. But, I have to tell you, I've been nervous to make them. They scare me. I knew for sure I would screw them up and end up with a melted mess. Flower Pot Dessert. I'm just finishing up the photos for my next recipe, but since we're entering into flowery, lovely springtime, I wanted to bring this quick and easy—and too precious for color TV—dessert idea from my archives.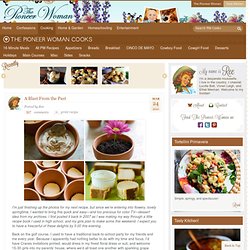 I first posted it back in 2007 as I was making my way through a little recipe book I used in high school, and my girls plan to make some this weekend. I expect you to have a freezerful of these delights by 5:00 this evening. Back on the golf course, I used to have a traditional back-to-school party for my friends and me every year. How to Make Marshmallow Fondant. This time I decided to make it with those mini fruit flavored marshmallows.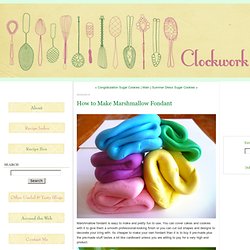 I had to sort them by colour first. I figured they would add a little bit of flavor to the fondant so I wouldn't have to add much flavoring oil.
Cake Pops. Either make your favorite from-scratch recipe or follow the instructions on the box.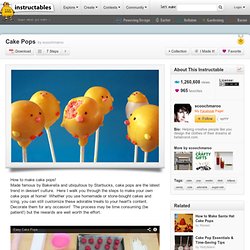 I chose strawberry. I thought pink would be cute. Rice Krispie Treat Watermelon. I used the standard Rice Krispie Ceral Treat recipe.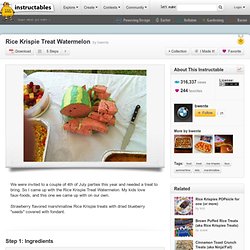 I had to double it to make mini watermelon. So buy 1 large box of cereal and 2 bags of strawberry marshmallows. You still need to make in two separate batches to make it easier to handle. Watermelon Filling 3 Tablespoons of butter 6 Cups of Rice Krispie Treat Cereal 1 10 oz. bag of Kraft Jet-Puffed Strawberry Marshmallows 1/4 Cup of dried blueberries Watermelon Skin 8 oz of mini marshmallows (half a bag) 1 pound of powdered sugar.
---