Twitter2
The first time I wrote about Twitter was March 2007 . My, how time and Tweets fly. With 500 million registered users and 250 million Tweets flying across the Twitterverse every day, Twitter has become a fabric of our digital culture.
The State of the Twitterverse 2012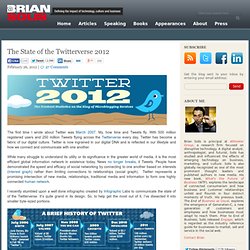 Centre d'aide de Twitter | Prise en Main
(3) Twitter pour les nuls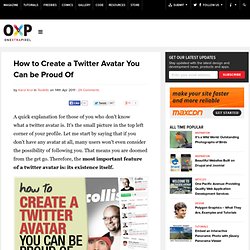 A quick explanation for those of you who don't know what a twitter avatar is. It's the small picture in the top left corner of your profile. Let me start by saying that if you don't have any avatar at all, many users won't even consider the possibility of following you.
How to Create a Twitter Avatar You Can be Proud Of | Onextrapixel - Web Design & Development Magazine
How to Create a Beautiful Twitter Avatar - Creative Avatars, guest-post, Social Media, tips, Tutorial, Twitter Avatars
How to decide what size your personal avatar image should be on your favorite social networks. What you need to know before spreading your avatar In my 2009 Personal Avatar Size Reference Guide , I gave some rules to keep in mind when choosing an image size for your avatar.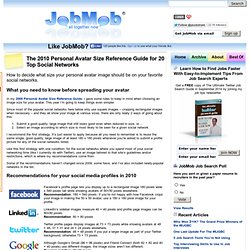 The 2010 Personal Avatar Size Reference Guide
You've read the 11 Rules for Personal Branding Success with Avatars , have a perfect image for your avatar and want to get started visually improving your personal brand online. This handy reference will help you do just that.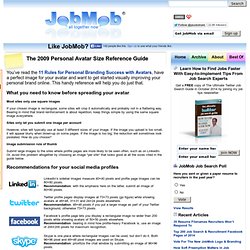 The 2009 Personal Avatar Size Reference Guide
The new, new Twitter is upon us and while some of you already have access to it, others will have to wait up to three weeks.
The New, New Twitter and What It Means to You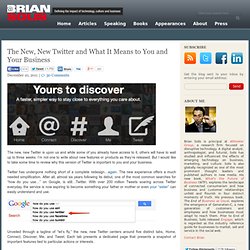 A New Version of Twitter is Coming
I feel I'm qualified, since I currently have 532,782 followers, and that's not bad for an ordinary mortal not named Lady Gaga or Justin Bieber.
How to win friends and influence people The Spark of Genius Series highlights a unique feature of startups and is made possible by Microsoft BizSpark. If you would like to have your startup considered for inclusion, please see the details here. Name: Know Your Twitter Followers
Schmap Releases Tool to Break Down the Demographics of Your Twitter Followers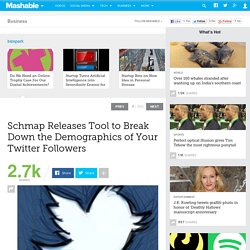 iTweetLive Results