Blogueurs et balados
A list of top 50 Canada blogs by Blog Rank
This post originally appeared on the American Express OPEN Forum, where Mashable regularly contributes articles about leveraging social media and technology in small business.
Blogger Outreach: 5 Tips for Connecting With Top Influencers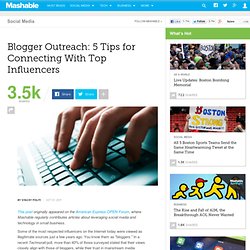 Journalistes qui bloguent
L'intérêt d'un blog d'entreprise
Un blog est long à gérer. Il faut publier, publier et! Publier.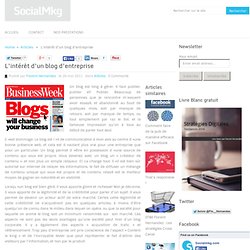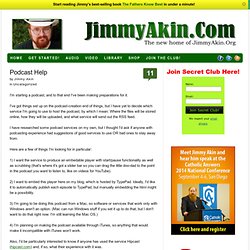 I'm starting a podcast, and to that end I've been making preparations for it.
JIMMY AKIN.ORG: Podcast Help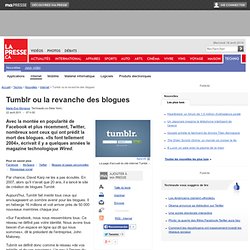 La page d'accueil du site internet Tumblr
Tumblr ou la revanche des blogues | Marie-Eve Morasse
Irish Blog Directory: Irish Blogs and Bloggers
Voyeuristic Blogger Portraits Put Faces to URLs | Raw File
Soraya Darabi, Foodspotting.Imran Khan, Letters to Romeo.Drew Grant, Crushable.Ruben Natal-San Miguel, Art Most Fierce.Julia Rappaport, Fork Lift.Sarah Dohrmann, Und You Vill Like It.Mike Hudack, Blip TV.Robin Yang, Candystand.Rex Sorgatz, Fimoculous.Lilit Marcus, The Gloss.Richard Blakeley, Gawker.Daryl Lang, History Eraser Button.Manjari Sharma, Ishaara.Nick McGlynn, Random Night Out.Sheena Sood, Sheena Sood.Jennifer Wright, The Gloss.Caroline McCarthy, The Social.Charlie Fish, Wink.Rachel Hulin, A Photography Blog. "Solitude vivifies; isolation kills."—Abbé Joseph Roux, 19th-century priest and poet. On paper, it sounds like one of the worst ideas for a photo project: Portraits of bloggers? At their computers? But Gabriela Herman's photos of exactly that are surprisingly thoughtful, deep and compelling.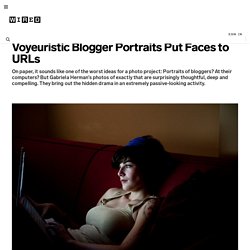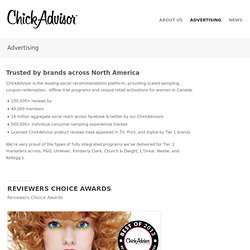 Style Collective.ca » StyleCollective Sites
ChickAdvisor is an influencer and social recommendations platform, founded upon Our community of membersOur award-winning blog and content hubOur ability to engage brands with influential consumer online, at point of sale, at events, through rich media and moreOur obsession with measuring and tracking results Recommendations Our Product Review Club is Canada's most targeted consumer sampling program, helping brands develop authentic, trusted reviews
Business - Sponsored blog posts, reviews raise ethical questions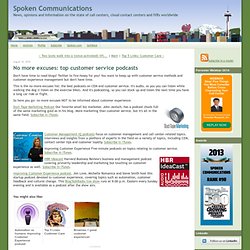 Don't have time to read blogs? Twitter to fire-hosey for you? You want to keep up with customer service methods and customer experience management but don't have time.
No more excuses: top customer service podcasts - Spoken Communications
Michelle Sullivan Communications | Relations publiques