Curatoria
Hiya!
Here we curate the curation tools for the best of us all.

I love you folks :)
Feedly :: Kloudless. Free Online Library. Build Your Content. Build content Get extra content for your site through Glossary.com.
Get instant assess to thousands of relevant Glossary.com entries and articles. It's easy to integrate into your site. ✩Feedly✩ DIASPORA* ALPHA. Licorize. So.cl. Issuu: You Publish. Web Store; Send from Gmail. Bonus: Fenrir Pass. DZone. Add a link | Popular links | New links | Saved | Shared | Top | Online Popular links: All Latest | Active | Top in 24 hours | 7 Days | 30 Days | 365 Days | All Time XP Practices - Why Did We Lose Them?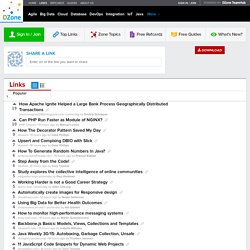 (java.dzone.com) 5 votes · by sarahe · 0 Comments | Promoted: Apr 15 / 03:17. BuzzFeed. Wanna be a Super Hero? Be a curator ! Fenrir Pass. Percolate!
Curatoria 5. Curatoria 6. Curatoria 2. Curatoria 3. Persona. Evri. Dashter. In-A-Gist. Memolane. Symbaloo. UGC+CGM Data Feed. How Content Is Shared.
Create a Social Media Editorial Calendar. Blogilo▲Δ▲ ☮ Glogster >>> Pixoto. Stormy-Mappers. BlogBonanza. Naughty Notiaz.
---