Sacred Texts
The Sacred Books and Early Literature of the East
In 1453, Constantinople fell to the Turks, ending the Byzantine empire. This date also marks the beginning of the Renaissance, since the waves of Greek refugees spread knowledge of Greek throughout Europe. Included with the newly available Greek manuscripts were the Corpus Hermetica, Plotinus, and the works of the Neoplatonists. Shortly thereafter in 1492, Isabella and Ferdinand expelled the Jews from Spain. This sent waves of Jewish refugees throughout Europe, spreading knowledge of Hebrew and of the Kabbalah.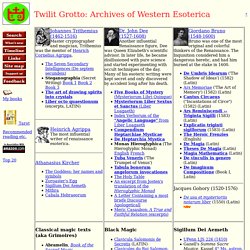 Bill Heidrick's Golden Oldies
The Magickal Review
Home - Weiser Antiquarian Books - Catalog of Used and Rare Books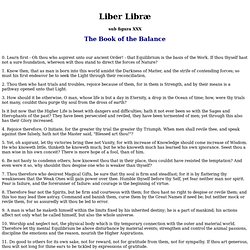 sub figura XXX The Book of the Balance 0. Learn first - Oh thou who aspirest unto our ancient Order! - that Equilibrium is the basis of the Work.