Light and Magick
Greetings in Light… Thank you for your response and interest. Our Fraternity is dedicated to a powerful system of Spiritual & Magical development and Self Mastery. We call it the Great Work. The ancient Teachings of the true and historic Golden Dawn are designed to lead you to a state of higher development of Spiritual awareness through the Magical/Mystical Way of Life. You will learn the secrets of the Mysteries of Light.
Esoteric Order of the Golden Dawn ® - Our Order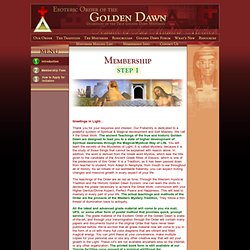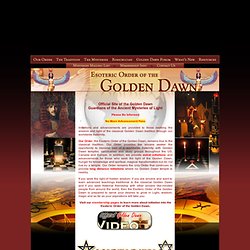 Official Site of the Golden Dawn Guardians of the Ancient Mysteries of Light Please Be Informed No More Advancement Fees Initiations and advancements are provided to those seeking the wisdom and light of the classical Golden Dawn tradition through our worldwide fraternity. Our Order, the Esoteric Order of the Golden Dawn, remains true to the classical tradition.
Guardians of the True Golden Dawn Tradition
The Open Source Order of the Golden Dawn
Where does the Golden Dawn come from? We know about the Cypher Manuscripts, and we know the Founders developed them, in several stages, into the rituals we know today. We also know there has to be more of a backstory.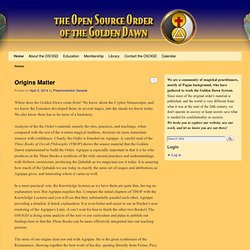 Hermetic Sanctuary of Maat - Golden Dawn System of Ritual Magic
Self Initiation and Golden Dawn Magic
Temple of Thelema • Index page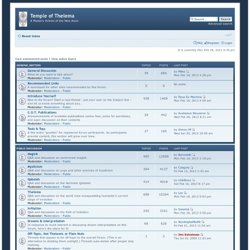 It is currently Wed Dec 05, 2012 4:57 am View unanswered posts • View active topics Magick Q&A and discussion on ceremonial magick
Transmutation, Fire, Alchemy, The Sun
Servants of the Light School of Occult Science, a fully contacte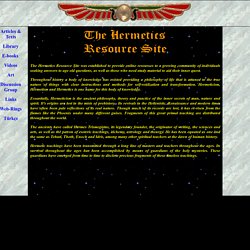 Essentially, Hermeticism is the ancient philosophy, theory and practice of the inner secrets of man, nature and spirit. It's origins are lost in the mists of prehistory. Its revivals in the Hellenistic, Renaissance and modern times have often been pale reflections of its real nature. Though much of its records are lost, it has re-risen from the flames like the Phoenix under many different guises.
Recently, a gentleman with whom I've corresponded for the last couple of years offered a rather blistering comment in a Sacred River post. My initial response was to blow it off, which is my usual policy when I feel a comment doesn't meet a simple standard of courtesy (I'm sorry, but you can't separate what you are saying from how you say it). However, upon reflection, I thought it would be worthwhile to address a couple of the core questions since I imagine other people probably have similar questions about religious naturalism and the work here at Sacred River.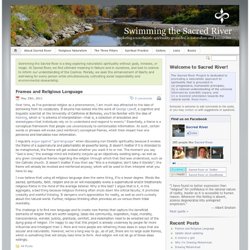 Swimming the Sacred River
Physicists Prove Teleportation of Energy Is Possible
Religion And The Esoteric...