Lightroom
Lightroom Loves Presets! UPDATE 1: Due to the popularity of our free preset list, we have dedicated a new page full of 39 more Free Lightroom Presets!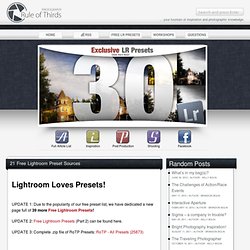 Most of the questions that I get from our readers are relating to Lightroom.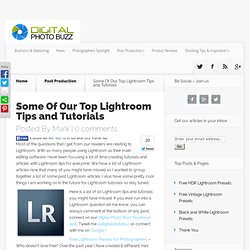 Some Of Our Top Lightroom Tips and Tutorials | Digital Photo Buzz - Digital Photography reviews and tips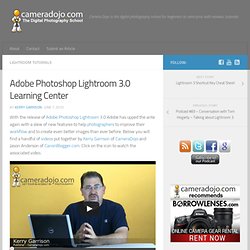 CameraDojo
With the release of Adobe Photoshop Lightroom 3 .0 Adobe has upped the ante again with a slew of new features to help photographers to improve their workflow and to create even better images than ever before. Below you will find a handful of videos put together by Kerry Garrison of CameraDojo and Jason Anderson of CanonBlogger.com . Click on the icon to watch the associated video.
LightStalking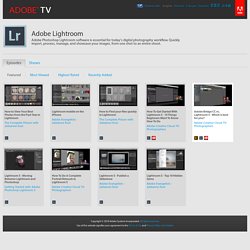 Adobe Lightroom Adobe Photoshop Lightroom software is essential for today's digital photography workflow. Quickly import, process, manage, and showcase your images, from one shot to an entire shoot.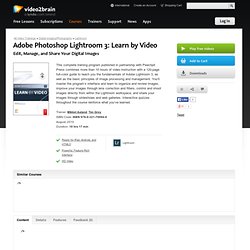 Adobe Photoshop Lightroom 3 - Focus on new Features <p>With Mikkel Aaland and Tim Grey, authors of <i>Adobe Photoshop Lightroom 3: Learn by Video</i>.</p>
Video2Brain