Teaching Tools
AP: Resources
The Sentence as a Miniature Narrative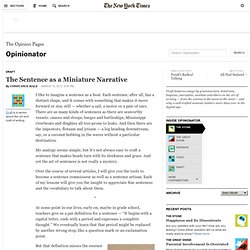 Draft is a series about the art and craft of writing. I like to imagine a sentence as a boat. Each sentence, after all, has a distinct shape, and it comes with something that makes it move forward or stay still — whether a sail, a motor or a pair of oars.
Free Puzzlemaker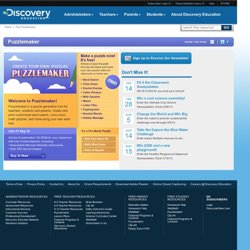 Puzzlemaker is a puzzle generation tool for teachers, students and parents. Create and print customized word search, criss-cross, math puzzles, and more-using your own word lists. Get the Puzzlemaker CD-ROM for your classroom with lots of extra features, including:
Model Learning: Graphic Organisers
From 2013, the AusVELS website will provide the curriculum for Victorian government and Catholic schools. AusVELS - http://ausvels.vcaa.vic.edu.au/ For previous Victorian Curricula, including the Victorian Essential Learning Standards (VELS), please click here. Information about the development of the national curriculum in Victoria is available from the VCAA website and from the Australian Curriculum, Assessment and Reporting Authority (ACARA) website.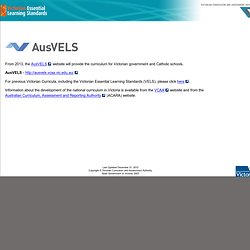 Building on the excellent foundation of standards states have laid, the Common Core State Standards are the first step in providing our young people with a high-quality education. It should be clear to every student, parent, and teacher what the standards of success are in every school.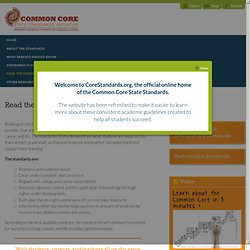 Balancing Fun and Learning in Educational Games - Digital Education
One of the most frequent challenges at the forefront of most stories I write about educational games is how to balance fun and engagement with instructional content and learning, or in other words, how to avoid the criticism that many edugames are "chocolate-covered broccoli"—something students quickly sniff out and reject. Here at the Serious Play Conference, Talib Hussain, a senior scientist from Raytheon BBN Technologies, discussed just how to do this. "We want the game, as much as possible, to be time spent learning," he said in his session Tuesday morning.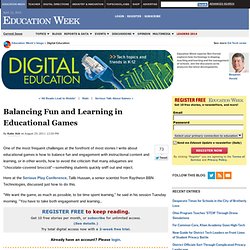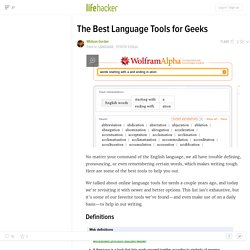 One of my favourite language tools is dict, a dictionary client.
Grammar Slammer--English Grammar Resource
Welcome to Grammar Slammer, the help file that goes beyond a grammar checker. Use it as you would any help file. For more on how to use Grammar Slammer Deluxe and Grammar Slammer, click the "How To" on the contents below.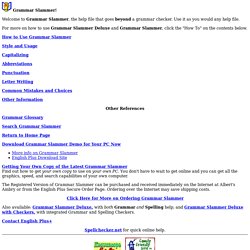 Type is Art : An Interactive Exploration of the Typographic Form
We hear a lot about the 21st century learner – but what about the 21st century teacher?
NZ Interface Magazine | Eight habits of highly effective 21st ce