How To: Infographics
A Few Rules for Making Homemade Infographics. Like many other fans of infographics, we were excited about today's launch of Visual.ly, a site that helps normal folk create infographics.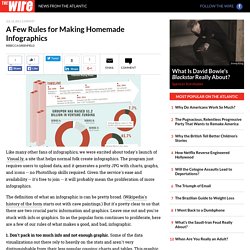 The program just requires users to upload data, and it generates a pretty JPG with charts, graphs, and icons -- no PhotoShop skills required. Given the service's ease and availability -- it's free to join -- it will probably mean the proliferation of more infographics. Www.readmeresources.co.uk/pdfs/GraphicsInMe/GraphicsInMeLessonOne.pdf. How to print large infographics. By admin on Monday, March 7th, 2011 | 1 Comment Let's pretend you're either not rich, or don't feel like spending a ton of money.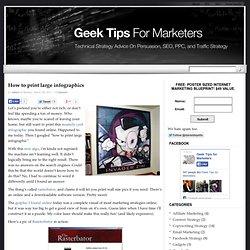 Who knows, maybe you're scared of leaving your home, but still want to print this insanely cool infographic you found online. Happened to me today. Then I googled "how to print large infographic". 10 Awesome Free Tools To Make Infographics. Who can resist a colourful, thoughtful venn diagram anyway?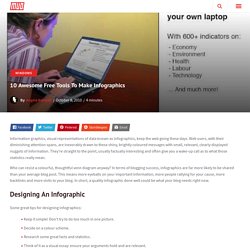 In terms of blogging success, infographics are far more likely to be shared than your average blog post. This means more eyeballs on your important information, more people rallying for your cause, more backlinks and more visits to your blog. Designing Quality Infographics: Tips, Resources and Inspiration. Infographics are graphic visual representations of data and information.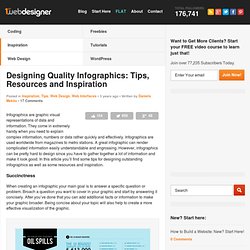 They come in extremely handy when you need to explain complex information, numbers or data rather quickly and effectively. Infographics are used worldwide from magazines to metro stations. 5 Unbeatable Types of Infographic + Free Tools to Create Them. An infographic (information graphic) has been a very effective way to bait for links and social media votes for ages.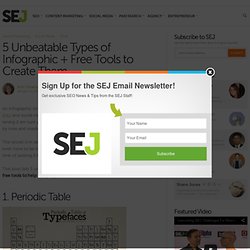 Like anything else, it can be done right or wrong (I am sure you have seen dozens of poorly implemented infographics by now and maybe a few really good ones). How to create a good one? The secret is in days (maybe months) of brainstorming. A cool concept doesn't even have to be too very well-designed. All you need is a great idea and some time of putting it together. How To Create Outstanding Modern Infographics. In this tutorial you will learn that data doesn't have to be boring, it can be beautiful!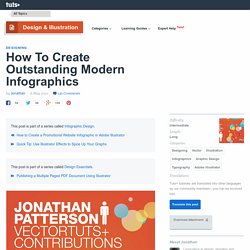 Learn how to use various graph tools, illustration techniques and typography to make an accurate and inspiring infographic in Adobe Illustrator. 1.
---