Informatica
efg's Computer Lab
To create a path with HTML5 Canvas, we can connect multiple subpaths.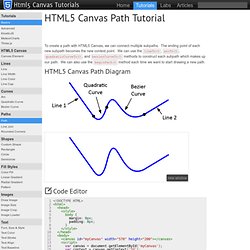 HTML5 Canvas Path Tutorial
Free Online Barcode Generator: Create Barcodes for Free!
Generate Free Barcodes Online: Linear Barcodes, 2D Codes, GS1 DataBar, Postal Barcodes and many more! This online barcode generator demonstrates the capabilities of the TBarCode SDK barcode components. This barcode software features a Barcode ActiveX® Control, a Barcode .NET Control and a Barcode DLL.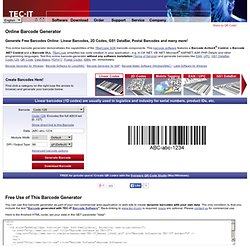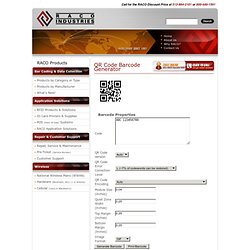 QR Code 2D Barcode Generator – The Free Bar Code Creator
QR Code is also known as Denso Barcode QRCode Quick Response Code JIS X 0510 ISO/IEC18004
HTML5 Canvas Line Width Tutorial
Free HTML Calendar Maker
This is fast, simple tool I made to create HTML calendars that student project teams could use for planning purposes.