Languages
Learning Languages. Text Translate. SYSTRANet is the best online translation service available for free on the Web.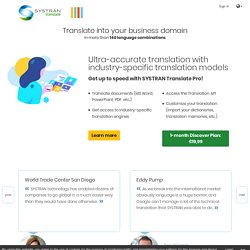 Brought to you by SYSTRAN, the leading supplier of language translation software, SYSTRANet lets you access foreign language information in your native language in real-time. Translate short texts with up to 1,000 words. Surrey County Council - Adult online reference shelf. We've subscribed to a range of quality information sources so you can have a reference library at home or at the library.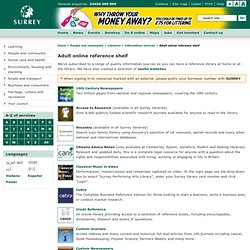 We have also created a selection of useful websites. * When signing in to resources marked with an asterisk, please prefix your borrower number with SURREY Access to Research (available in all Surrey libraries)Over 6,000 publicly funded scientific research journals available for anyone to read in the library. Language Tools. WWW Virtual Library: International Affairs Resources--General Foreign Languages. Search Engines for Foreign Language Sites Search Engine Colossus and Search Engine Guide are comprehensive global master directories of local search engines for regional, country, or language-specific searches.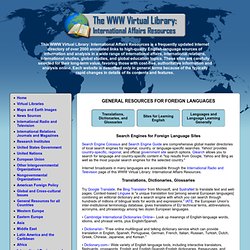 Yahoo! Provides country-specific, regional, and official government site search options. Foreignword.com - The Language Site: Online dictionaries & free translation tools. Languages - Homepage.
---