Pendiente de Leer
taxi_onomy
La Asociación Cultural Alicante Vivo ha entregado a la alcaldesa de Alicante, la 'popular' Sonia Castedo, un informe para la conservación del Silo de Harinas Magro en el barrio de San Blas de este municipio, cuya demolición está anunciada para el próximo 25 de noviembre . El informe, elaborado en colaboración con el taller What If? de Camon y los arquitectos Alejandro Herrera, Jorge Galvañ, Mar Escribano, Jorge Toledo, Rubén Bodewig y Adriana Figueiras , pone de relevancia la importancia de esta construcción, que formó parte de un conjunto de edificaciones industriales de la primera mitad del siglo XX. Propuesta de Jorge Galvan. | E.M. Sus autores destacan los valores del silo como elemento patrimonial de singularidad arquitectónica dentro del conjunto de la ciudad de Alicante y apuntan a los posibles usos dotacionales que una rehabilitación comportaría, tal y como ha ocurrido en otros países de Europa y América .
Así podría ser el silo | Alicante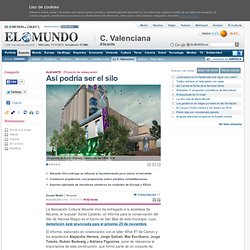 Rem Koolhaas Rediseña Europa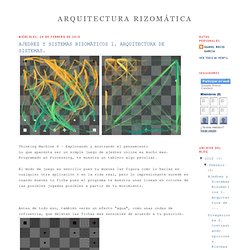 febrero 2010
por Eduardo de Santiago El presente texto viene a sustituir el vídeo de la conferencia que el autor impartió en la jornada inaugural del taller de trabajo "Condiciones Metropolitanas Contemporáneas" . Se trata del artículo en el que Eduardo de Santiago basó su intervención. 1. Una lectura espacial del territorio contemporáneo: de la estructura formal a la estructura relacional.
ARQUITECTURA 4 - SCAGLIOTTI
PROPUESTA DE VIABILIDAD PARA LA INTEGRACIÓN Y CONSERVACIÓN DEL SILO DE HARINAS MAGRO
Strawberry Paisly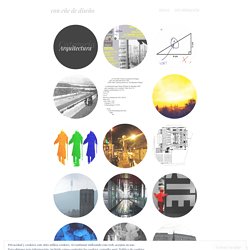 Arquitectura | con eñe de diseño | Página 4
(un cuento de un amigo, que lo disfruten – ah, y no es de halloween La colina se alza frente a la ciudad. El primero de noviembre se hielan las flores en las tumbas de la ladera.
I was asked to write an article around 'bottom-up planning' by Architectural Review Australia a while ago. It was published in the last issue, and I'm re-posting here. 'Bottom-up' is hardly the most elegant phrase, but I suspect you know what I mean. Either way, I re-cast it in the article as 'emergent urbanism' which captured a little more of the non-plan ning approaches I was interested in (note also the blog of same name , which I didn't know about beforehand).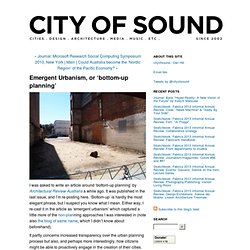 Teddy Cruz es uno de esos arquitectos que han conseguido superar las interpretaciones románticas sobre lo informal y lo imprevisible para introducirlo en sus procesos proyectuales como punto de arranque y posicionamiento. La lectura de los contextos urbanos contemporáneos desde puntos de vista multiescalares y radicalmente sociopolíticos, la introducción de lo "popular" como herramienta de aprendizaje y de proyecto plenamente viable, o la superación de las estéticas clásicas en las que se encuentra atrapada la arquitectura "cultural" para abrirla a la materialidad de los tiempos del hiperconsumo y el reciclaje, son algunas de sus propuestas con las que estamos alegremente de acuerdo.
» TEDDY CRUZ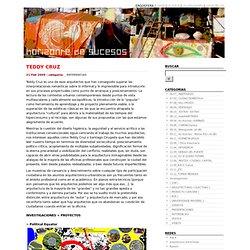 Live Show [Procaster] Fri Nov 12 2010 01:05:29 PM on Urban Social Design
Set edition preference Feedback Live on CNN.com: Live Schedule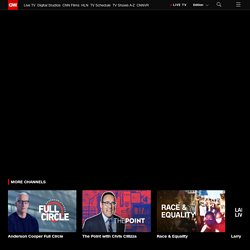 Video - Breaking News Videos from CNN.com - 'Slums' transformed into works of art
Web Map
Buckminster Fuller's Dymaxion World Dymaxion (Dynamic Maximum Tension) became the "brand name" Buckminster Fuller used to describe his feats of architecture, design, and even cartography † . Dymaxion House Elevation and Floor Plan †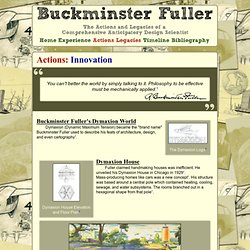 Buckminster Fuller | The Actions and Legacies of a Comprehensive Anticipatory Design Scientist
5) Critique of Fuller's Dymaxion Map compared to B.J.S. Cahill's Octahedral
Pau Faus
Paco González: nodos, arquitectura y ciudad | +arquitectura