Decoration
100 Design & Decor Blogs We Love - @DesignProNews
Nothing in the whole world of art, music, literature, film, tv or whatever else you can think of to add to this list will make your heart swell for New York City like the first 3 minutes of Woody Allen's . Okay so maybe the Jay Z song did it for the first listen, then fell flat. There is no falling flat for . No matter what you think of the man himself, it is undeniable that is you have the smallest burning candle for the city, Woody's films will make you burst into flames with devotion. -
living in: manhattan
o vestirse despues del embarazo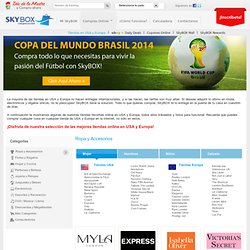 La mayoria de las tiendas en USA y Europa no hacen entregas internacionales, y si las hacen, las tarifas son muy altas. Si deseas adquirir lo último en moda, electrónicos y regalos únicos, no te preocupes! SkyBOX tiene la solución. Todo lo que quieras comprar, SkyBOX te lo entrega en la puerta de tu casa en cuestión de días. A continuación te mostramos algunas de nuestras tiendas favoritas online en USA y Europa, todos ellos linkeados y listos para funcionar. Recuerda que puedes comprar cualquier cosa en cualquier tienda de USA y Europa en la internet, no sólo en estos.
Compras en USA
Wednesday Workspace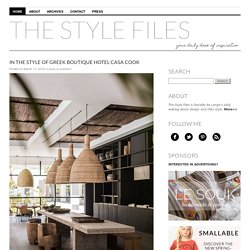 This laid-back wood-clad bungalow on Cape Town's Bakoven beach oozes seaside style. The lucky owners are Cathy, Mike and their three children. A lover of bargain finds, the resourceful Cathy did the interiors herself. 'A well-known interior designer once came up from the beach and had a look, and his advice has always stuck with me – he said that the painting was outside the window and that whatever happened inside shouldn't compete with it,' she recalls.
Cómo pintar un armario ropero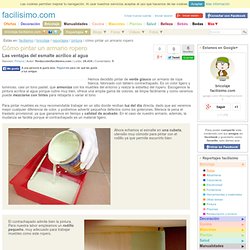 Hemos decidido pintar de verde glauco un armario de ropa blanca, fabricado con tablero contrachapado. Es un color ligero y luminoso, casi un tono pastel, que armoniza con los muebles del entorno y realza la esbeltez del ropero. Escogemos la pintura acrílica al agua porque cubre muy bien, ofrece una amplia gama de colores, se limpia fácilmente y como veremos puede mezclarse con tintes para rebajarla o variar el tono. Para pintar muebles es muy recomendable trabajar en un sitio donde reciban luz del día directa, dado que así veremos mejor cualquier diferencia de color, y podremos advertir pequeños defectos como los goterones.
pottery barn
laura ashley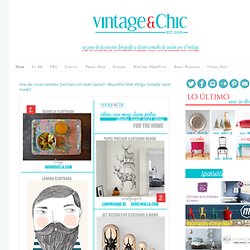 Nervios, intriga, dolor de barriga… y de espalda y de brazos, pero ilusión máxima con los preparativos de la nueva tienda. Pero entre foto y foto, sesión de ordenador y sesión de pensar, post que va, post que viene, el taller no puede parar del todo. Algun@s me leeréis pensando ¿y de lo mío, qué? pues mientras me pongo colorada como un tomate, os diré que en cuanto pase el apurón me pongo al día con muebles pendientes, con mails que llevan semanas esperando respuesta, recuperando un poco la normalidad, que ya va haciendo falta. Que me lío, que aquí van una fotos que he ido sacando estos días, de trabajos a medias, de piezas ya listas. Hechas con amor en mi estudio-taller.