Tutorials DIY
hoppy-template
hoppy
Free Applique Templates
Make your own bird wall art with printed bird templates and a textual collage for the background. This wall art craft project shows you how to create wall decor with the look of pricier designer pieces. Materials: Two Canvases Permanent Marker Printed Birds to trace Scissors Paint, Wallpaper or Vintage pages to create a canvases back ground Glue or Mod Podge Instructions: It's easy to find images of birds online by doing an image search.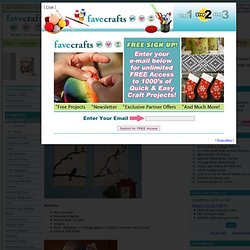 scribd
Let's Sew… a RevoluzZzionary Easter Bunny | RevoluzZza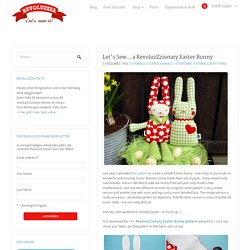 Last year I uploaded that pattern to create a simple Easter Bunny – and many of you made so wonderful and amazing Easter Bunnies!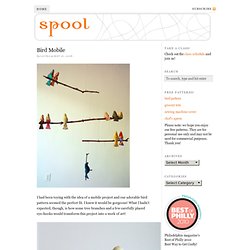 I had been toying with the idea of a mobile project and our adorable bird pattern seemed the perfect fit. I knew it would be gorgeous! What I hadn't expected, though, is how some tree branches and a few carefully placed eye-hooks would transform this project into a work of art! This would be a welcome addition to a baby's room or a great project for a baby shower.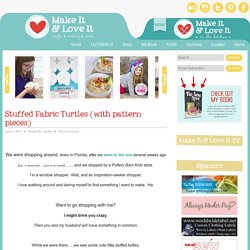 We were shopping around , down in Florida, after we went to the zoo several weeks ago ( yes, in Jacksonville…..some of you asked )……..and we stopped by a Pottery Barn Kids store. I'm a window shopper. Well, and an inspiration-seeker shopper. I love walking around and daring myself to find something I want to make.
birdie-pincushion-project.pdf (application/pdf Object)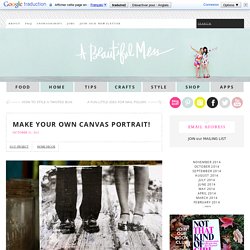 I love the look of family photos printed on canvas, but I never knew I could make them at home!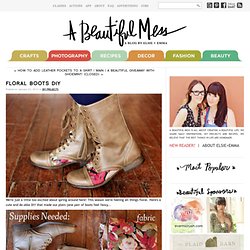 We're just a little too excited about spring around here! This season we're feeling all things floral. Here's a cute and do-able DIY that made our plain-jane pair of boots feel fancy...
Winter in New York City can be hard to love with its frozen sidewalks, dirty snowbanks, and bare trees. But this winter I'm counting on my new cold weather friend, the Purl Bee Penguin, to help me through! Its happy ovoid shape and graphic palette are sure to remind me that joy really does exist in January.
Hi and welcome! Thanks so much to Mayya of Sew Chic and Unique for having me be a part of Inspire to Create .
Inspire to Create - Art Journal Tutorial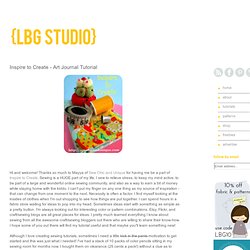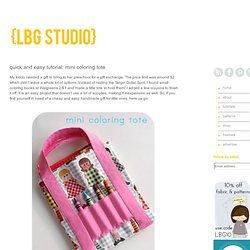 My kiddo needed a gift to bring to her preschool for a gift exchange.
quick and easy tutorial: mini coloring tote