Cookies
Jacques Torres Chocolate Chip Cookies. Now, I have a chocolate chip cookie recipe that I swear by.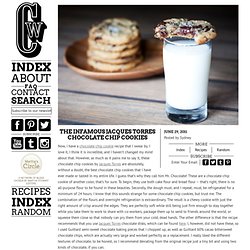 I love it, I think it is incredible, and I haven't changed my mind about that. However, as much as it pains me to say it, these chocolate chip cookies by Jacques Torres are absolutely, without a doubt, the best chocolate chip cookies that I have ever made or tasted in my entire life. I guess that's why they call him Mr. Chocolate! S'mores Cookies. These cookies are every bit as delicious as they look.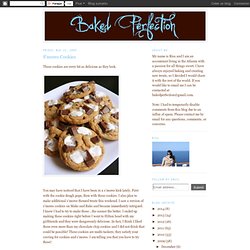 You may have noticed that I have been in a s'mores kick lately. First with the cookie dough pops, then with these cookies. I also plan to make additional s'mores themed treats this weekend. I saw a version of s'mores cookies on Make and Bake and became immediately intrigued. Mint Chocolate Chip Cookies. Colorful Spiral Cookies. Just try to be in a bad mood around one of these.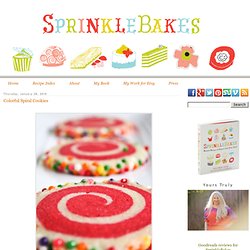 Impossible! I was naturally drawn to these because of the bright, eye-catching swirl, not to mention the jumbo sprinkles-encrusted edges! Homemade Girl Scout Cookies. I admit it: We're Thin Mint addicts in our house.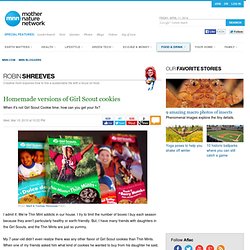 I try to limit the number of boxes I buy each season because they aren't particularly healthy or earth-friendly. But, I have many friends with daughters in the Girl Scouts, and the Thin Mints are just so yummy. My 7-year-old didn't even realize there was any other flavor of Girl Scout cookies than Thin Mints. When one of my friends asked him what kind of cookies he wanted to buy from his daughter he said, "You know. Decorate Cookies. Hurray!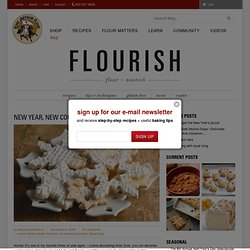 It's one of my favorite times of year again – cookie decorating time! Sure, you can decorate cookies at any time of year (and I do), but there's something special about decorating holiday cookies. Last year, my very first blog ever was about decorating cookies, so this blog is special in that I feel like I've come full circle. Cinnamon Roll Sugar Cookies. Have I got a treat for you today right before Valentines day!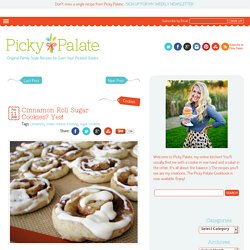 I was getting ready to cut my traditional sugar cookies in the shape of hearts for this post and a little light bulb went off! I don't know if I was craving cinnamon rolls or what, but I thought to myself….I am soooo making these sugar cookies into cinnamon rolls! Brace yourself friends, you will NOT be able to stop eating these, they are that good. My husband and I both agree the only way to enjoy these beauties is after they've chilled in the fridge for at least 30 minutes. Talk about heaven :) I'll stop talking so you can go make these quickly, make them for your Valentine and he or she will LOVE you forever!!
---