Ilustración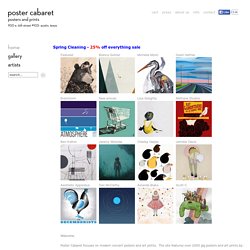 Welcome, Poster Cabaret focuses on modern concert posters and art prints. The site features over 2000 gig posters and art prints by:
The Visual Work Of Mike Lemanski » Maintenance Mode
Digital Art Publishing House | Limited Edition Prints
Ed Nacional | design / typography / illustration
david gentleman
Matt Lehman Studio
Leire Salaberria
"¿Dónde estás caracol?" aurkezten dizuet. Susanna Isern-ek idatzia eta OQO argitaletxeak argitaratua. Laster liburu-dendetan eskuragai. Espero dut gustoko izatea.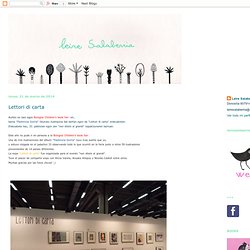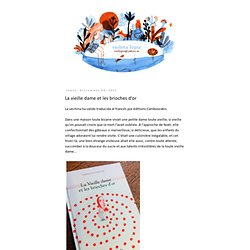 violeta lopiz
Finalmente, se ha publicado el libro sobre la viejita y la muerte, con el nombre de Il Pani d´Oro della Vecchina. Escrito por Annamaria Gozzi, es un raconto di natale, una historia navideña con la señora muerte de por medio. Como bien explica la editora Giovanna Zoboli en el blog de Topipittori ha sido un proceso largo. Como el proceso ha sido tan largo y extenso, muchas cosas han sido creadas por el camino, y he dudado y barajado tantas posibilidades que voy a hacer publico el blog que he utilizado para mostrar al editor que estaba trabajando y no durmiendo la siesta.
Work | Jolby & Friends
La guía de las rutas inciertas
Tags: bside booksCarlos Albaláclara nubioladeambulación urbanaIgnasi Lópezla guía de las rutas inciertas La ruta empieza con la libreta en blanco. Clara Nubiola empieza a caminar. Mientras va andando, va observando.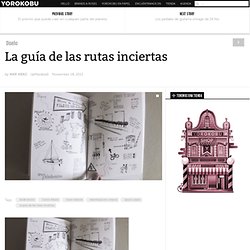 MAYOR DE 18 AñOS ABSOLUT endorses responsible and moderate drinking. For this reason, we would like to recommend the following reading: Distilled Spirits Council of the United States (DISCUS) , and The European Forum for Responsible Drinking (EFRD) . ABSOLUT® Vodka Product of Sweden.
absolut
Velcro Suit - The Graphic Design and Illustration of Adam Hill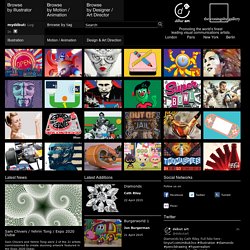 Celyn / Kew Gardens Grow Wild Campaign Celyn worked with Kew Gardens again on their £10.5m Grow Wild Scheme to bring people and communities together to sow, grow and support UK native wild flowers. The Grow Wild Scheme encourages … Read more about 'Celyn / Kew Gardens Grow Wild Campaign' Oscar Wilson / Virgin Money
Gary Taxali Illustration » | Home
Eduardo Sarmiento
Zara Illustrates - Zara Picken Illustration - Home
E.W. Thomason is an illustrator and a designer.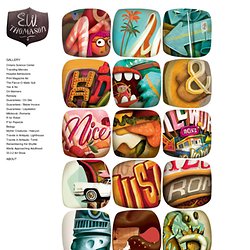 The incredible Ontario Science Center advertised its summer exhibits with this campaign. Agency: Bensimon Byrne; Art Director: Gints Bruveris; Writer: David MuellerGraphic Design, Illustration, Typography2013 Comforts for a life on the road.Illustration, Typography, Design2012 This piece accompanied an article about the rise in hospital re-admissions. Agency: Soloflight; Art Director: Kip WilliamsGraphic Design, Illustration, Typography2013 Print Magazine advertised their illustration competition using this image.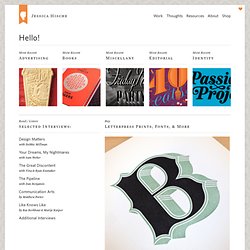 About the Site Designing and building my own website over and over again has been one of the main ways I've been able to teach myself HTML markup, CSS, PHP, and a bit of jquery. I tend to revamp my site every year or so and this latest iteration is definitely my favorite! I rebuilt my site from the ground up with a folder based CMS called Kirby made by the brilliant Bastian Allgeier and recommended to me by Maykel Loomens.