Inspirational
title
Because people have requested a photoset, here's... - BEN KLING
Luis Cascante - Fashion Design
SHAHZIA SIKANDER
Insights from the ER on Vimeo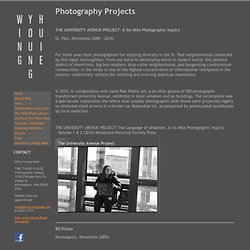 THE UNIVERSITY AVENUE PROJECT : A Six-Mile Photographic Inquiry St. Paul, Minnesota (2006 – 2010) For three years Huie photographed the dizzying diversity in the St. Paul neighborhoods connected by this major thoroughfare.
Photography Projects - wingyounghuie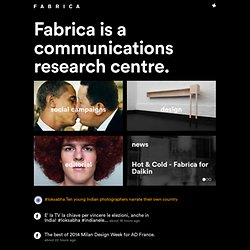 Workshops
Xarene Escandar / Media Art Lecture: October 19 2012 Aaron Siegel / Data Art Workshop: September 26-28 2012 Lecture: September 26 2012 | see details | Carla Diana / Interactive Product Design Lecture: September 24 2012
About | Omar Vulpinari
Omar Vulpinari was born in the Republic of San Marino and raised in the United States. Today he lives in Treviso, Italy. From 2006 to 2012 he served on the board of directors of Icograda – International Council of Communication Design board as President Elect, Vice President, Founding Editorial Director of Iridescent – The Icograda Journal of Design Research, and Chair of Icograda's education activities .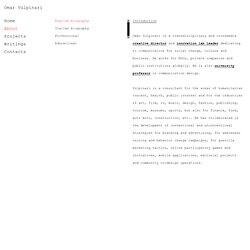 Projects
Finding Inspiration When Starting a New Web Project (Your first steps into uncharted territory)
The evolution of comic books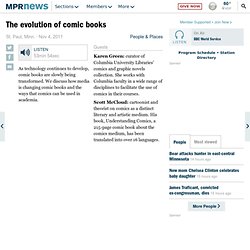 Copy and paste the HTML below to embed this audio onto your web page. Audio player code: <iframe title="minnesota_news_programs_midmorning_2_2011_11_04_midmorning_hour_2_20111104_64s_player" type="text/html" width="319" height="83" src="http://minnesota.publicradio.org/www_publicradio/tools/media_player/syndicate.php?
Please note; all entries regarding LOST ANGELES are now on this page. Hello again. I've not 'up-dated' this sorry excuse for a blog for some time, as the more analogue facets of my existence have become quite pressing. One of these is that I'm making a new book; not Household Worms , as that is a relatively new book. Although you are, dear reader, invited to dally in the salubrious environs of the Notting Hill branch of Waterstone's bookshop on the evening of the 22nd March, as I may have mentioned before. No, this is a truly new book, in that it doesn't yet exist.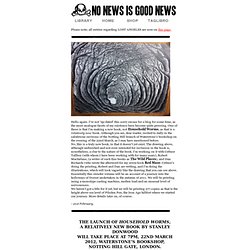 N O N E W S I S G O O D N E W S
New Media Scotland
ART+COM: Home
apple
Mix Trends colour forecast book is a unique collaboration between leading international industry colour specialists and the Global Color Research team that gives you reliable colour trend information two years ahead of season. Mix Trends contains seasonal colour stories from four panels meetings; the global panel that meets in London and initiates the trend directions, followed by the European, North American and Chinese panel meetings that create the additional territorial nuances. This information is presented in a format that is clear, concise and inspiring, saving time and money in market research and presenting the reader with relevant and applicable colour ideas. Mix Trends is published twice a year, in June and December, for the seasons Spring/Summer and Autumn/Winter. Content
Global Color Research >> Mix Trends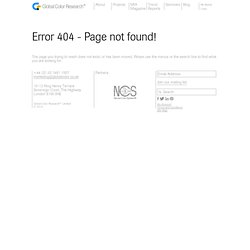 www.artnet.com from artnet.com
Moritz Waldemeyer
One more view of a collection before I share my annual trends post on Monday. Another designer on my to-check list? Jenny Packham. Out of all the wedding gown designers, Jenny stands out in my mind as the only designer who has a signature style. Remember Kate Middleton's pink/gold skimming dress that she wore to a fundraiser event?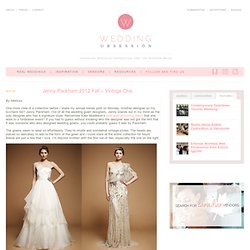 Cymaii's Photostream