Festivals/ travel
This panel will in­ves­ti­gate the in­flu­ence and im­por­tance of open cul­ture on wear­ables pro­duc­tion, dis­sem­i­na­tion and tech­no­log­i­cal craft­ing. Unit­ing prac­ti­tion­ers in the field of wear­ables who have worked on and with on­line plat­forms, open work­shop events, pub­li­ca­tions, hack spaces, uni­ver­sity class­rooms and media labs to ad­vance the pro­lif­er­a­tion of the craft of wear­ables, the panel will pre­sent case stud­ies for the spe­cific in­te­gra­tion of open cul­ture in the pro­duc­tion and dis­sem­i­na­tion of wear­ables. Dates:
Open Culture + Wearables
The House of Electronic Arts (HeK) is the national competence centre that deals with art forms that address and reflect upon new media and technologies.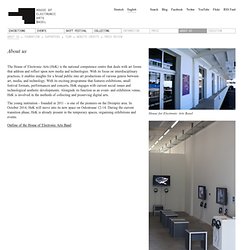 About us | Haus für elektronische Künste
KONTEJNER is inviting all artists, inventors, scientists, geek tech lovers and all other passionate tech heads to enter the open call and apply their works for presentation at the fourth edition of Device_art! The call for proposals is open until May 2nd 2012. The term device_art refers to art production based on various aspects of technological devices and mechanisms: the creative usage of analogue/digital, high/low technologies, also including devices, gadgets, machines, robots and tech oriented performances.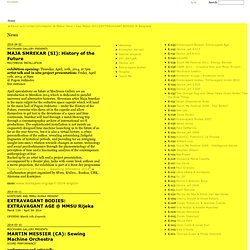 [KONTEJNER] - Home
projects ++
ARS Electronica | Ars Electronica Festival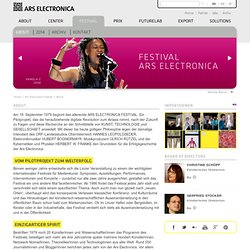 Am 18.
The Festival | Festival del Sole