Photo of the Day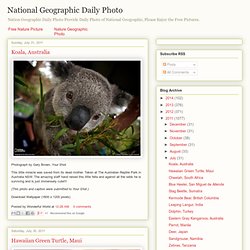 National Geographic Daily Photo
Photograph by Anthony Davis, Your Shot A caiman rescued by the ARCAS organization in Guatemala gets the eye from a ring of turtles. Founded in 1989, ARCAS strives to rehabilitate animals seized from poachers and illegal pet traders, eventually releasing most back into the wild. As one of hundreds of travelers fortunate enough to volunteer at ARCAS each year, I spent long, hot, but enjoyable days cleaning and feeding parrots , scarlet macaws, spider monkeys , howler monkeys , and other species under pressure in Central America. (This photo and caption were submitted to Your Shot.)
World Photography Organisation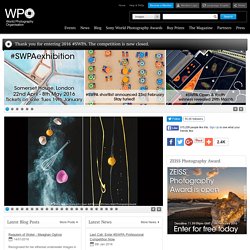 Skip to main Content 2014 Winners and Events Announced More Posts Cheryl Newman book blog - Black and White Photography books of the year25/12/2013UK: The Telegraph's Director of Photography chooses her favourite Black and White photography books of 2013Photo Life series: So you want to go into business?10/12/20133 commentsCANADA: In the next of the series, Photo Life blogger Dale Wilson asks when and if amateur photographers should take the plunge to becoming a professional. More News
Old Picture of the Day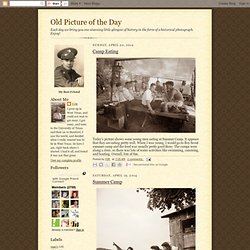 They say that the Hat Makes the Man, so welcome to Hat Week here at OPOD. We will be looking at various hat styles and see the things people have put on their heads over the years. The picture above is quiet interesting. The man in the middle, as well as the man on the left are wearing a hat which I believe is called the "Pith Helmet".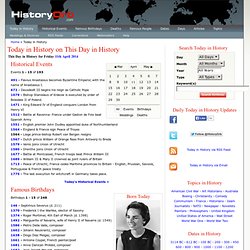 Today in History
Historical Events Events 1 - 15 of 193
Old Pictures
LightBox - From the photo editors of TIME
LIFE - Your World in Pictures
Welcome to our web site, dedicated to all First People of North America and Canada, better known as Turtle Island. This is a child friendly, educational site about Native Americans (American Indians) and members of the First Nations. Click on my little kachina friends below to show you what's recently been added. Native American Legends We have nearly 1400 American Indian Legends online and plan to add more.
First People of America and Canada - Native American Indians. Turtle Island. Legends, Treaties, Clipart.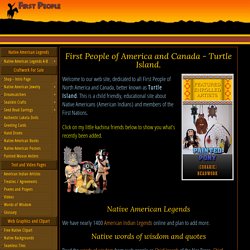 Photo of the Day Archive - National Geographic
World Press Photo
Pictures, News Photos, Picture Slideshows & More | Reuters.com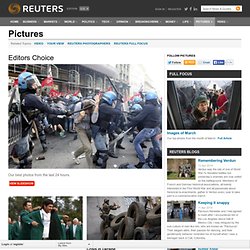 Remembering Verdun 12 Apr 2014 Verdun was the site of one of World War I's bloodiest battles but yesterday's enemies are now united on the battleground. Members of French and German historical associations, all keenly interested in the First World War and all passionate about historical re-enactments, gather in Verdun every year to take part in a commemorative march. Keeping it snappy
A digital subscription is required for unlimited access to NYTimes.com and mobile applications. No subscription is required to receive access to the home page, section fronts and blog fronts — including the page you are reading now. Nonsubscribers are also able to read 10 full-length articles (including blog posts) per month free on NYTimes.com.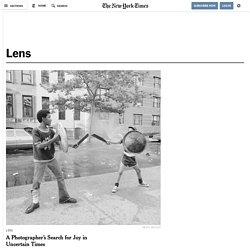 New York Times Photojournalism - Photography, Video and Visual Journalism Archives - Lens Blog
Picture Galleries the news in photographs
March 2013: Photo of the Day
Earth Science Picture of the Day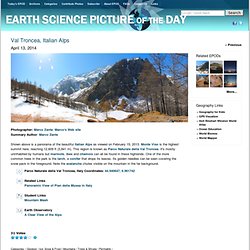 Photographer: Marco Zante; Marco's Web site Summary Author: Marco Zante Shown above is a panorama of the beautiful Italian Alps as viewed on February 15, 2013. Monte Viso is the highest summit here, reaching 12,609 ft (3,841 m). This region is known as Parco Naturale della Val Troncea. It's mostly uninhabited by humans but marmots, ibex and chamois can all be found in these highlands.
MODIS Website
Image of the day Archive
Images
Taisha wrote today's entry. We were both challenged to find the bona fide botanical name for this taxon, and had to give up (no results in the USPTO database, for one), so we left it as a black-fruited selection (read more below). Taisha writes: The past two days in Vancouver have been quite warm and enjoyably sunny--prompting many to get out into the garden.
Botany Photo of the Day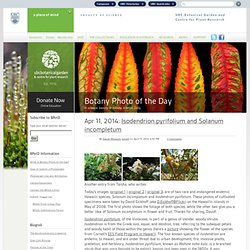 ECOLOGY PHOTOGRAPHIC™ ----- Images of the Natural World ----- © Joseph W. Dougherty/ECOLOGY.ORG
Galleries | Science Photography
Astronomy Picture of the Day
Discover the cosmos! Each day a different image or photograph of our fascinating universe is featured, along with a brief explanation written by a professional astronomer. 2014 April 14 An Unusual Globule in IC 1396 Credit & Copyright: T. Rector (U. Alaska Anchorage) & H.
This true-color image shows North and South America as they would appear from space 35,000 km (22,000 miles) above the Earth. The image is a combination of data from two satellites. The Moderate Resolution Imaging Spectroradiometer (MODIS) instrument aboard NASA's Terra satellite collected the land surface data over 16 days, while NOAA's Geostationary Operational Environmental Satellite (GOES) produced a snapshot of the Earth's clouds.
Earth from Space
NASA Earth Observatory Home / Images / Image of the Day Image of the Day Mapping Minerals with Light Apr 17, 2014 Looking beyond visible light highlights the mineral geology surrounding China's Piqiang Fault.
Image of the Day
Month in Space: January 2011 - Picture Stories
Realtime Image Gallery
Science Space Photo of the Day | Wired Science
When the lamp is shattered, The light in the dust lies dead. When the cloud is scattered, The rainbow's glory is shed. These words, which open Shelley's poem "When the Lamp is Shattered," employ visions of nature to symbolize life in decay and rebirth.
Image Gallery
Image of the the Day - Gallery
NASA Goddard Scientific Visualization Studio
The mission of the Scientific Visualization Studio is to facilitate scientific inquiry and outreach within NASA programs through visualization. To that end, the SVS works closely with scientists in the creation of visualization products, systems, and processes in order to promote a greater understanding of Earth and Space Science research activities at Goddard Space Flight Center and within the NASA research community. All the visualizations created by the SVS (currently totalling over 5,500) are accessible to you through this Web site. More recent animations are provided as MPEG-4s, MPEG-2s, and MPEG-1s. Some animations are available in high definition as well as NTSC format. Where possible, the original digital images used to make these animations have been made accessible.
Here's why the Mars Curiosity camera is so outdated