Photo of the Day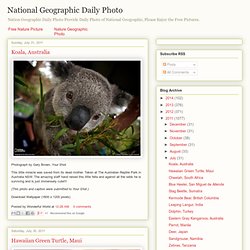 National Geographic Daily Photo
Photograph by Anthony Davis, Your Shot
World Photography Organisation
Old Picture of the Day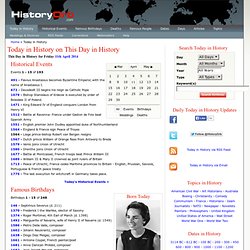 Today in History
Historical Events
Old Pictures
LightBox - From the photo editors of TIME
LIFE - Your World in Pictures
First People of America and Canada - Native American Indians. Turtle Island. Legends, Treaties, Clipart.
Photo of the Day Archive - National Geographic
World Press Photo
Pictures, News Photos, Picture Slideshows & More | Reuters.com
New York Times Photojournalism - Photography, Video and Visual Journalism Archives - Lens Blog
Picture Galleries the news in photographs
March 2013: Photo of the Day
Earth Science Picture of the Day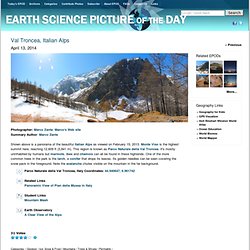 Photographer: John Kupersmith Summary Author: John Kupersmith
MODIS Website
Image of the day Archive
Images
Again, scribed by Taisha.
Botany Photo of the Day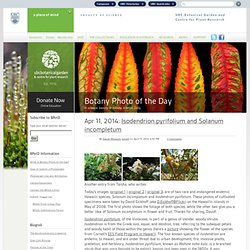 ECOLOGY PHOTOGRAPHIC™ ----- Images of the Natural World ----- © Joseph W. Dougherty/ECOLOGY.ORG
Galleries | Science Photography
Astronomy Picture of the Day
Discover the cosmos! Each day a different image or photograph of our fascinating universe is featured, along with a brief explanation written by a professional astronomer.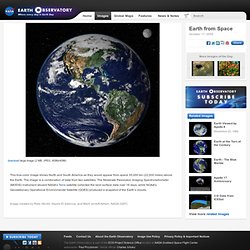 This true-color image shows North and South America as they would appear from space 35,000 km (22,000 miles) above the Earth. The image is a combination of data from two satellites. The Moderate Resolution Imaging Spectroradiometer (MODIS) instrument aboard NASA's Terra satellite collected the land surface data over 16 days, while NOAA's Geostationary Operational Environmental Satellite (GOES) produced a snapshot of the Earth's clouds.
Earth from Space
NASA Earth Observatory Home / Images / Image of the Day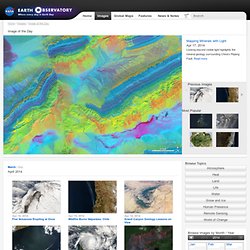 Image of the Day
Month in Space: January 2011 - Picture Stories
Realtime Image Gallery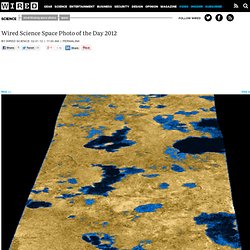 Science Space Photo of the Day | Wired Science
The existence of oceans or lakes of liquid methane on Saturn's moon Titan was predicted more than 20 years ago.
Image Gallery
Page Last Updated: September 30th, 2013 Page Editor: Tony Greicius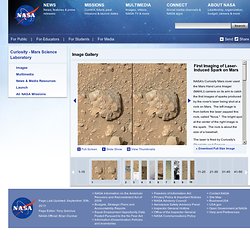 Image of the the Day - Gallery
NASA Goddard Scientific Visualization Studio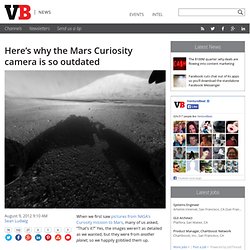 When we first saw pictures from NASA's Curosity mission to Mars, many of us asked, "That's it?"
Here's why the Mars Curiosity camera is so outdated