Ferramentas de Trabalho
Conversor Ortográfico O Conversor do Acordo Ortográfico da Porto Editora é uma ferramenta gratuita que possibilita a adaptação à nova ortografia, quer em português europeu quer em português do Brasil. O Conversor de texto converte palavras conforme a ortografia antiga para a nova grafia e resolve no mesmo instante qualquer dúvida ortográfica.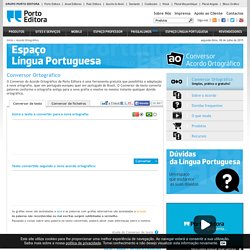 Database query tool - Aqua Data Studio is the query analyzer that works with Oracle, DB2, Sybase, MySQL and more.
JDeveloper - Official Home Page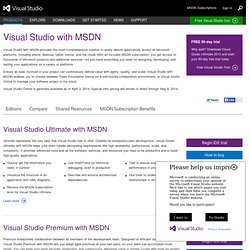 Visual Studio with MSDN provides the most comprehensive solution to easily deliver applications across all Microsoft platforms, including phone, desktop, tablet, server, and the cloud.
Visual Studio 2010 Editions | Microsoft Visual Studio