Inspiration
Videos | Prof. Dr. Margrit Kennedy
wissensmanufaktur
Books , Interviews , Videos » Bernard Lietaer and Jacqui Dunne promoting "Rethinking Money" at The Big Picture show on RT with Thom Hartmann Rethinking Money points out that there is a way, in fact a thousand ways, to stop our current juggernaut towards global self-destruction. There is a system of solutions already in place in localities throughout the world where terrible problems have existed. The changes came about, not through the redistribution of wealth, increased conventional taxation, bond measures or enlightened self-interest from corporate entities, but rather, by people simply rethinking the concept of money.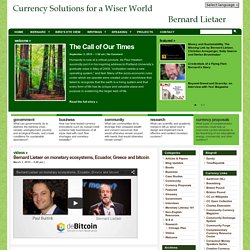 Michael Mannheimer Blog 26 Oktober 2011 Von Alfred Ellinger "Geben wir uns keinen Illusionen hin. Europa wird das Schlachtfeld für einen großen Kampf zwischen der Ordnung des Islam und ihren Feinden!" Alfred Ellinger Der Mann weiß, wovon er spricht.
freidenkertv
Today's Big Idea What's the secret to good health? It's no longer a secret, and it's actually fairly simple, even as good health is something that is very hard to achieve in our …society today. According to Dr.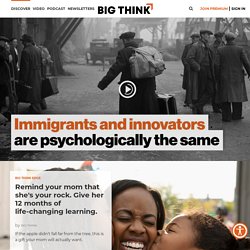 Gabby Giffords and Mark Kelly Be passionate. Be courageous.