Camping/outdoors/survival
Weekend Adventures Meetups near Westwood, New Jersey - Weekend Adventures Meetups - Westwood. HOMEMADE OUTDOOR GEAR. Camping Recipes - Camping never tasted so good! Disaster Preparedness.
All Text, Graphics, Animations, Video, and Commentary on this website was created by, and is the intellectual property of m4040@m4040.com.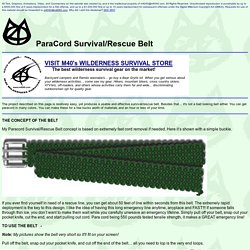 All Rights Reserved. Unauthorized reproduction is punishable by up to a $500,000 fine or 5 years imprisonment for a first offense, and up to a $1,000,000 fine or up to 10 years imprisonment for subsequent offenses under the Digital Millenium Copyright Act (DMCA). Requests for use of this material should be forwarded to m4040@m4040.com.
The 7 Best First Aid Kits For Any Situation. DIY Kit Price varies An easy way to think about the necessary contents of a first-aid kit is to break it up into two categories: it should have bandages and it should have medicine.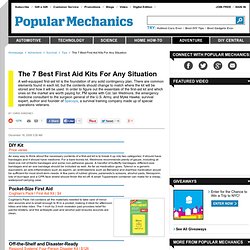 For a bare-bones kit, Wedmore recommends plenty of gauze, including at least one roll of Kerlix bandages and some non-adhesive gauze. NOLS - National Outdoor Leadership School.
---