Tutoriales
Designing in Adobe Illustrator sometimes makes me feel like a circus elephant balancing on a ball. I seem to go between both extremes—the wobbling newcomer and the stalwart veteran. As time has passed, I have learned more tips and tricks that help me keep my balance. Here are a few of my favorite shortcuts and tips that will help you "stay on the ball." The Copy Shortcut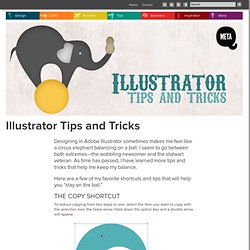 Illustrator Tips And Tricks | Articles | Meta Q
photoshop How to Digitally Paint Portraits Create digital paintings that look like high-end comics from photos with these great Photoshop tips. | 15674 views | by digitalarts How to Design a Beautiful Website From Scratch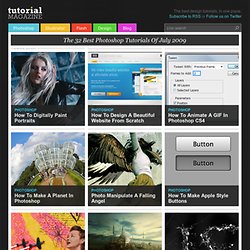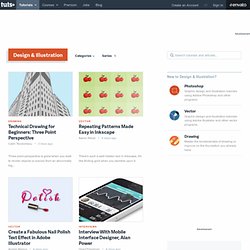 Looking for something more exciting than a standard trifold or postcard? One attention-grabbing solution is the iron cross fold. This specialty, or exotic, fold gets its name from the cross shape/plus sign shape it forms when flat and unfolded. It is fairly easy to set up and will add significant flair to your piece.
Tools & Tips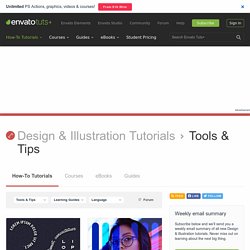 In the following steps you will learn how to create a simple heart illustration. It's a pretty simple quick tip that will teach you how to avoid using the Pen Tool when you're looking to create a somewhat complex vector shape. We'll start with two simple rectangles. Next, using basic Transform options, the Rounded Corners effect, a little script, some simple tools and the Warp Fisheye effect we'll build the main heart shape. Moving to the coloring, we'll use the Appearance panel, several linear gradients, Pathfinder options plus some basic effects and blending techniques. For the final touches we'll use a simple Transform effect.
This entry is part 3 of 16 in the Vector Portraits Session - Show All « Previous Next » This Quick Tip tutorial will guide you through the process of making a vector portrait rapidly. A picture will be used as a guide for black and gray paths.