Tutoriales
30 Days to Learn HTML & CSS - Free Tuts+ Premium Course. Illustrator Tips And Tricks | Articles. Designing in Adobe Illustrator sometimes makes me feel like a circus elephant balancing on a ball.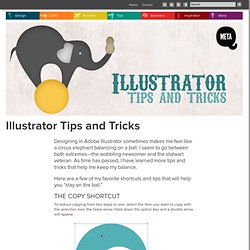 I seem to go between both extremes—the wobbling newcomer and the stalwart veteran. As time has passed, I have learned more tips and tricks that help me keep my balance. Here are a few of my favorite shortcuts and tips that will help you "stay on the ball." The Copy Shortcut. Tutorial Magazine - 32 Best Photoshop Tutorials of July 2009. Photoshop How to Digitally Paint Portraits Create digital paintings that look like high-end comics from photos with these great Photoshop tips. | 16643 views | by digitalarts How to Design a Beautiful Website From Scratch.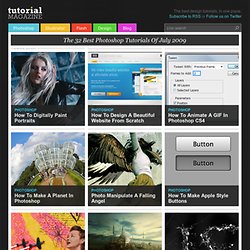 Tutorials. Tools & Tips. Rapid Vector Portrait Process. This Quick Tip tutorial will guide you through the process of making a vector portrait rapidly.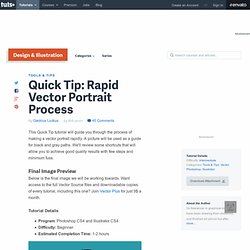 A picture will be used as a guide for black and gray paths. We'll review some shortcuts that will allow you to achieve good quality results with few steps and minimum fuss.
---