Tipografia
Story of handwritten fonts (or we can say only fonts) starts from very old ages, when people was just realizing the need of communication between one and other. People learned to convey their message by using signs and symbols , this process continued and entered different stages of development until the languages and letters were formed. People used to communicate through letters and telegrams, then with the advancement in technology we started using Emails with formal fonts, leaving handwritten letters behind.
A los que amamos la tipografía de cualquier tipo siempre nos gusta ver como la modifican, la dibujan o la presentan de forma muy peculiar.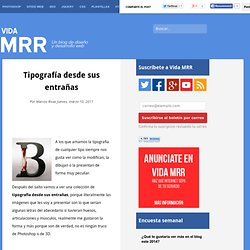 Blog de Diseño Web: Vida MRR: Tipografía desde sus entrañas
Shopping Mall
Free handwriting fonts
All Fonts
Developed by June Soft, Blank – Journal, Note is an app which helps people to constantly keep tabs on what they are thinking (Like we don't have many of that already in the market). If Evernote is not exactly your cup of coffee and if you aren't expecting anything exquisite, then Blank – Journal, Note might be a really good option.
50 Best Free Thin Fonts
50 Best Free Fonts From 2009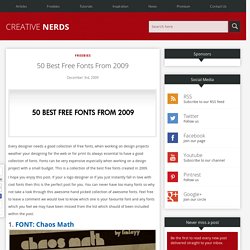 Home Vector Patterns
Graphic Design >> Strategies for Letter-based Logo Design
Letterhead Fonts / Fonts / B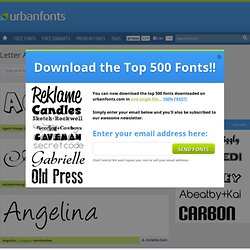 Letter A
Free Font Download - Cool Fonts | Urbanfonts.com
Object moved
PSY/OPS: Specimens
Download Free Fonts - Buy Commercial Fonts
FontEmpire.com: TrueType Fonts - Handwriting
Handwritten Fonts