Curiosité intellectuelle
A Greener Future? 123 Talks The environmental debate has traditionally been characterized as a conflict between economic progress and preservatio... Africa: The Next Chapter 60 Talks In June 2007, TED held its first conference in Africa, titled "Africa: The Next Chapter." Thought leaders from across... Animals That Amaze 73 Talks What do animals have to do with technology, entertainment, design and the world of ideas? More than you might think. ...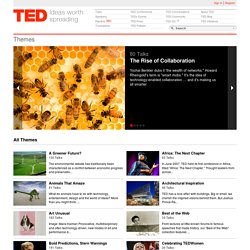 Voici un siècle, les progressistes en savaient souvent plus que les patrons sur le capitalisme même — et beaucoup plus sur le socialisme (…) Horrifiés, égarés ou paresseux, les progressistes ont perdu leur avance puis accumulé le retard. L'état du monde dit assez ce que cela représente de menaces pour l'espèce humaine. Le krach de Wall Street en octobre 1929, l'énorme crise bancaire de 1933 et la période prolongée de crise économique aux États-Unis et en Europe des années 1930 ont amené le président Franklin Roosevelt, et par la suite les gouvernements européens, à fortement réglementer le secteur financier afin d'éviter la répétition de graves crises boursières et bancaires. Ariel Sharon a toujours méprisé les Palestiniens. Il disait qu'Israël avait son Bin Laden en la personne de Yasser Arafat.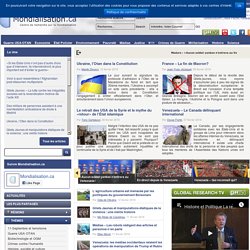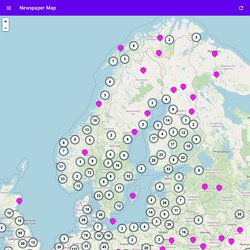 We have indexed all newspapers and plotted their correct locations, in 39 countries. Might have missed some. And most newspapers in another 199 countries, a bunch of them not in their correct locations. Add new ones here: add/correct "The immediate usefulness of Newspaper Map is readily apparent."