People 2.0
Toutes les demandes de Services à la personne sur SamRendService, le bon plan des services aux particuliers
Skilio - Share your skills & knowledge via web conferencing - Create an online course
TaskRabbit Gets $17.8M For "Aggressive" Expansion, Wants To Grow Internationally And Beyond
Ebay for real world labor TaskRabbit has seen lightning fast growth in the past couple of months, and has taken advantage of that growth by raising another $17.8 million in Series B funding.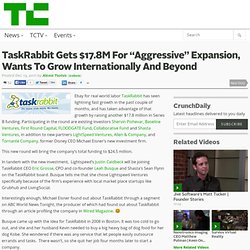 Nos nouvelles missions à pourvoir.
Blockboard
Un article de Wikipédia, l'encyclopédie libre. Les services à la personne regroupent les métiers liés à l'assistance des personnes dans leurs tâches quotidiennes. Ils peuvent concerner les services à la famille (garde d'enfants, soutien scolaire, etc.), les services de la vie quotidienne (ménage, jardinage, etc.) ou les services aux personnes fragiles, personnes âgées, enfants de moins de trois ans, personnes handicapées, qui ont besoin d'une aide à la vie quotidienne[1].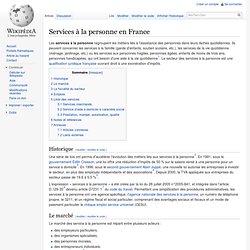 Services à la personne en France