People 2.0
Toutes les demandes de Services à la personne sur SamRendService, le bon plan des services aux particuliers. Skilio - Share your skills & knowledge via web conferencing - Create an online course. TaskRabbit Gets $17.8M For "Aggressive" Expansion, Wants To Grow Internationally And Beyond. Ebay for real world labor TaskRabbit has seen lightning fast growth in the past couple of months, and has taken advantage of that growth by raising another $17.8 million in Series B funding.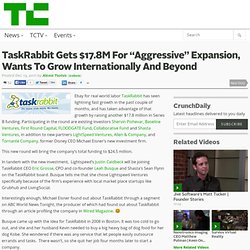 Participating in the round are existing investors Shervin Pishevar, Baseline Ventures, First Round Capital, FLOODGATE Fund, Collaborative Fund and Shasta Ventures, in addition to new partners LightSpeed Ventures, Allen & Company, and Tornante Company, former Disney CEO Michael Eisner's new investment firm. This new round will bring the company's total funding to $24.5 million.
Interestingly enough, Michael Eisner found out about TaskRabbit through a segment on ABC World News Tonight, the producer of which had found out about TaskRabbit through an article profiling the company in Wired Magazine. ;) Busque came up with the idea for TaskRabbit in 2008 in Boston. Task & Errand Service By Awesome, Trustworthy People.
Nos nouvelles missions à pourvoir.
Le premier site de quartier ! Skillshare. Blockboard. Services à la personne en France. Un article de Wikipédia, l'encyclopédie libre.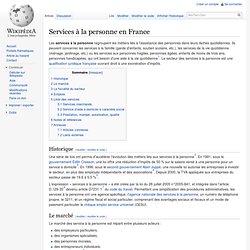 Les services à la personne regroupent les métiers liés à l'assistance des personnes dans leurs tâches quotidiennes. Ils peuvent concerner les services à la famille (garde d'enfants, soutien scolaire, etc.), les services de la vie quotidienne (ménage, jardinage, etc.) ou les services aux personnes fragiles, personnes âgées, enfants de moins de trois ans, personnes handicapées, qui ont besoin d'une aide à la vie quotidienne[1].
---