Meaningless diversions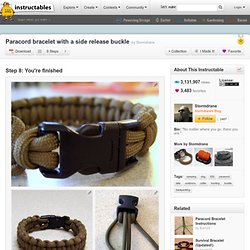 If you did everything correctly, it should look something like this finished one. Once you know what you're doing, you can vary the amount of cord used by making the knots tighter or looser and pushing the knots closer together as you go can use more cord. A tip for paracord bracelets: If the side release buckle is large enough, you can loop the paracord around them again before you start knotting, to fill in the extra room on the buckle.
You're finished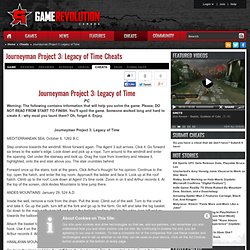 Journeyman Project 3: Legacy of Time Cheats, Hints, and Cheat Codes
Warning: The following contains information that will help you solve the game. Please, DO NOT READ FROM START TO FINISH. You'll spoil the game. Someone worked long and hard to create it - why must you taunt them? Oh, forget it.
The Heckel Firm - Information and History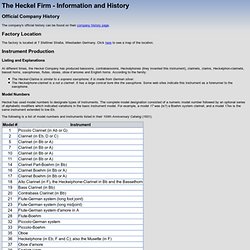 Official Company History The company's official history can be found on their company history page. Factory Location
Castreello di Amerosa
Games
Games
Updated: March 31, 2014 For over 15 years, Yahoo offered a set of classic multi-player board and parlor games for you to enjoy. Yahoo Games deeply appreciates the passion and dedication you've shown in that time. As of March 31, 2014, the existing Parlor Games and related League pages were closed while we transition to a newer technology platform that will provide a better, more consistent gaming experience.
MahJong Solitaire at Yahoo! Games