Comics
Comic Books/Super Heroes/Super Villians
When it comes to Batman on film, there's only BATMAN-ON-FILM.COM! Definitive. Authoritative. Respected. THE ORIGINAL.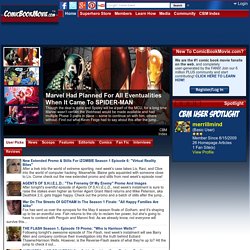 We've already seen the base photo, but this new poster for the upcoming The Amazing Spider-Man 2 is pretty shocking, (pun intended) as it features our wall-crawler (Andrew Garfield), as he faces the film's main villain, Electro (Jamie Foxx) in his full costume, which fans will enjoy. Featuring a much better look at Star-Lord, Gamora, Drax, Groot and Rocket Raccoon, hit the jump and check out promotional artwork by Zak! Designs for Marvel's Guardians of the Galaxy in high-resolution! There's no word on whether it will have an impact on the July 2015 release date, but a new report claims that Ben Affleck has sustained a serious enough leg injury to delay the start of production on Batman Vs. Superman until March.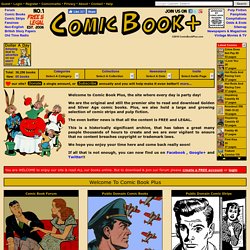 Welcome to Comic Book Plus, the site where every day is party day! We are the original and still the premier site to read and download Golden and Silver Age comic books. Plus, we also hold a large and growing selection of comic strips and pulp fiction.
In the world of superhero animation, Greg Weisman is known as the man with the plan. From his acclaimed '90s series "Gargoyles" through his fan favorite run with "Spectacular Spider-Man," the writer and executive producer puts together shows chock full of world-building and continuity where twists and turns often become major payoffs as the seasons develop. Currently, Weisman is at the helm of "Young Justice: Invasion" – the second season of the Cartoon Network series that has grown to anchor the DC Nation block of Saturday morning programming.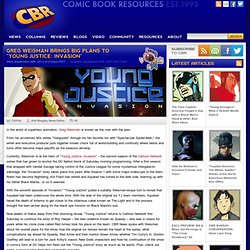 Greg Weisman Brings Big Plans To "Young Justice: Invasion"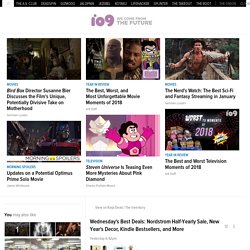 Greetings, loyal readers of me reading other people's mail! I had a weird occurrence the other day — I finally got a letter that I couldn't deliver. I have no idea how this is the first time that this has come up, it being the post-apocalypse and all, but there it was. The letter had a return address on it, so I knew immediately what I had to do — burn it. New postal rule: No backsies.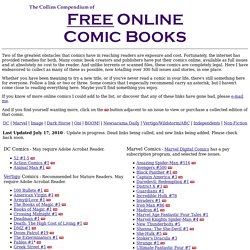 Two of the greatest obstacles that comics have in reaching readers are exposure and cost. Fortunately, the internet has provided remedies for both. Many comic book creators and publishers have put their comics online, available as full issues and at absolutely no cost to the reader. And unlike torrents or scanned files, these comics are completely legal.
s Best Comics of 2010: #1 -- Duncan the Wonder Dog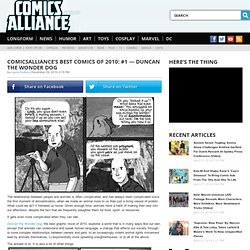 The relationship between people and animals is often complicated, and has always been complicated since the first moment of domestication, when we made an animal more to us than just a living vessel of protein. What could we do? It followed us home. Given enough time, animals have a habit of making their way into our affections, despite the fact that we frequently slaughter them for food, sport, or resources.
Welcome to ComicBookDB.com New to the site? ComicBookDB.com is the fastest-growing comic database on the web.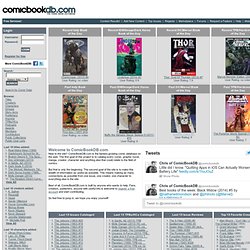 Welcome to the Grand Comics Database! We're a nonprofit, Internet-based organization of international volunteers dedicated to building a database covering all printed comics throughout the world, and we're glad you're here! Give our search form a try, or take a look at the menu to the left to see how you can help us improve the site. New search ! We have added a new search capability. It searches the different data objects at the same time and allows easier combination of different search terms.