Teaching
GCSE Bitesize - OCR Gateway Science. Scibermonkey. Top picks A lesson plan exploring issues of measurement, such as precision, range of values, uncertainty or error, repeat measurements and mean values.
Force applied to a load can produce ? Balanced? Awesome Science Teacher Resources. Welcome. Browse Resources Verizon Foundation proudly partners with some of the country's top educational organizations to provide you with the latest topics, tools and trends in education.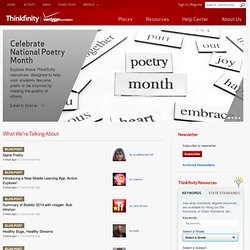 Created by the John F. Kennedy Center for the Performing Arts, ARTSEDGE provides resources and examples for teachers to teach in, through and about the arts. Home - Practical Biology. This website is for teachers of biology in schools and colleges.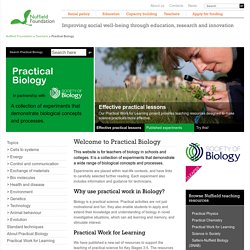 It is a collection of experiments that demonstrate a wide range of biological concepts and processes. Experiments are placed within real-life contexts, and have links to carefully selected further reading. Home - Practical Chemistry. This website is for teachers of chemistry in schools and colleges.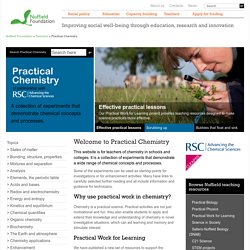 It is a collection of experiments that demonstrate a wide range of chemical concepts and processes. Some of the experiments can be used as starting-points for investigations or for enhancement activities. The Salters' Chemistry Club. Ask any chemist what set them on their chosen career path and they are likely to recall an event, or a personality, in a school chemistry lab.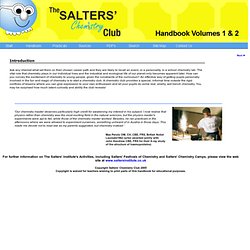 The vital role that chemistry plays in our individual lives and the industrial and ecological life of our planet only becomes apparent later. How can you convey the excitement of chemistry to young people, given the constraints of the curriculum? SAPS Secondary Resources Homepage. UPD8. Do you want more engagement, understanding and skill development in science?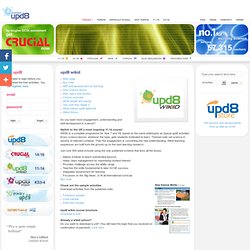 Switch to the UK's most inspiring 11-14 course! WIKID is a complete programme for Year 7 and Y8, based on the same philosophy as topical upd8 activities. Every science lesson, whatever the topic, gets students motivated to learn.