Shoppin
Goodgoth.com is your gothic Clothing super store, providing affordable and fun fashions, footwear and accessories along with fast and friendly service since 1996. From cyber boots to steampunk clothing, retro rockabilly, classic velvet graveyard goth to emo clothes, scene and mod, be sure to check out our Newest Arrivals, updated daily with the newest good goth apparel,accessories, gothic shoes and boots, jewelry and cosmetics around! Goodgoth doesn't discriminate! We know Fashion is fluid and not set in stone, fashion is always evolving just like you! We aren't pinned down to one subset of Gothic Clothing and we don't expect you to be either!
GoodGoth.com
A note from owner Jennifer Chadwick: Our hope is you will share in our fun when you receive you first order and every order from us. RustyZipper.com was the first vintage clothing store on the internet when we launched in 1995 as hobby business.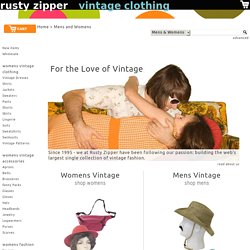 The intriguing design of this engine, invented and patented in 1816 by Dr. Robert Stirling, is still relevant today. Initially sought as a safer alternative to steam engines (whose boilers could explode), this engine never saw wide spread use because it was generally very heavy and required high temperatures.
Stirling Engine Kit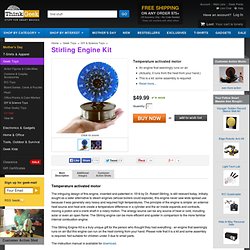 Jump to a category starting with: Antiques (21,396) Art (76,677) Automotive (189,871)
Categories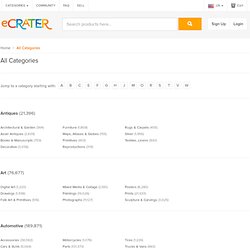 Explore Inspiration: Handcrafted art & decor from around the world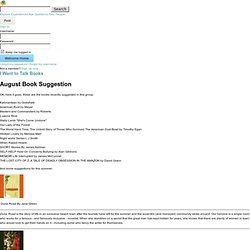 August Book Suggestion : I Want to Talk Books Story
OK, here it goes, these are the books recently suggested in this group: Kalimantaan by Godshalk American Rust by Meyer Masters and Commanders by Roberts Luanne Rice Wally Lamb "She's Come Undone" Our Lady of the Forest The Worst Hard Time: The Untold Story of Those Who Survived The American Dust Bowl by Timothy Egan Wicked Lovely by Melissa Marr Night world Series L.J Smith When Rabbit Howls SHORT Stories By James Kelman SELF-HELP Hold On Concerns Bullying by Alan Gibbons MEMOIR Life Interrupted by James McConnel THE LOST CITY OF Z: A TALE OF DEADLY OBSESSION IN THE AMAZON by David Grann And some suggestions for this summer:
SurveySay.com - Get Paid To Take Surveys!
Home
We help people work from home. Working remotely is already commonplace - our goal is to make working from home mainstream. We started in 2000 and now manage hundreds of people around the world who deliver high quality services to top corporations, hedge funds and professional service companies. While companies are moving jobs offshore we are promoting the vast and largely untapped resource of skilled and experienced people that want to work from home. Companies that have tried 'homesourcing' realize it can be as cost effective as offshoring but also brings quality gains and much more flexible staffing options.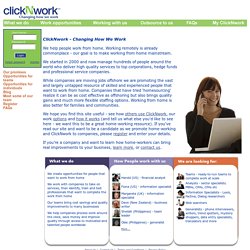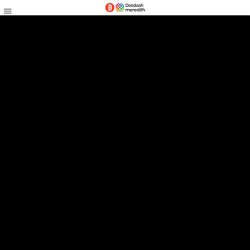 About.com, a top U.S. web property, is looking for experienced online freelance writers who are credible authorities in their fields and capable of conveying information to users in a friendly, enthusiastic, and compelling way. Those freelancers who are most successful writing for About.com are highly skilled, self-motivated, and experienced web content creators with a deep passion for their topic area and impeccable journalistic integrity. They create original and easy-to-consume articles to meet the diverse needs that arise in readers' everyday lives; are able to produce content on a regular basis on their own time; and have the entrepreneurial spirit and conviction necessary to build independently upon their expertise and authority.
Luxe Cedar, Women
Wellesley Hiker, Women
Sharing Machine
Design By Humans features graphic tees, phone cases and wall art prints from over 15,000 diverse international artists from all around the world. Embedded in the culture of Design By Humans is a passion for brilliant design, detailed illustration and a strong appreciation for all things creative. Shop over 2,000 designs in our store, all of which can be found across different shirt and phone case categories like funny, pop culture, abstract, fine art, and many more. Empowering Artists Through our DBH Collective initiative, we empower artists by giving them a unique platform to share t-shirt designs and artwork through their own online storefront.