Online collaboration
A.nnotate is an online annotation, collaboration and indexing system for documents and images, supporting PDF, Word and other document formats. Instead of emailing different versions of a document back and forth you can now all comment on a single read-only copy online. Documents are displayed in high quality with fonts and layout just like the printed version. It is easy to use and runs in all common web browsers, with no software or plugins to install. Hosted solutions are available for individuals and workgroups.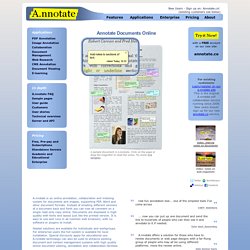 Annotate
Backboard
It's been a fantastic ride, but alas, the day has come. We are no longer able to support Backboard and have made the sad decision to close it down. What started as a simple school project took us beyond our wildest dreams - from building a company, growing a team, and honing the product, to our acquisition by Box.net in 2009.
Collaboration Tools
ConceptShare
The page you are looking for might have been removed, had its name changed, or is temporarily unavailable. Please try the following: Make sure that the Web site address displayed in the address bar of your browser is spelled and formatted correctly.
colaab
Uptogo colab
ReviewBasics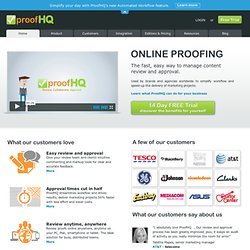 proofhq colab
Techcrunch "I tried out ProofHQ and it is pretty slick" WebWare "What makes it a standout... is its capability to integrate with other tools or workflows you might be used to." WebWorkerDaily "ProofHQ recently added AV proofing, making it into a "one-stop-shop" for proofing of design work across all media types"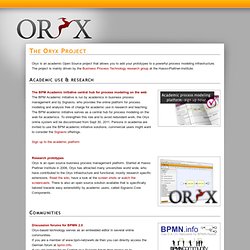 Oryx is an academic Open Source project that allows you to add your prototypes to a powerful process modeling infrastructure. The project is mainly driven by the Business Process Technology research group at the Hasso-Plattner-Institute. Academic use & research The BPM Academic Initiative central hub for process modeling on the web The BPM Academic Initiative is run by academics in business process management and by Signavio, who provides the online platform for process modeling and analysis free of charge for academic use in research and teaching.
Oryx workflo
Octopz colab
Huddle
Fuze Meeting
Collaboration Software and Online Project Management for Busines
Friendpaste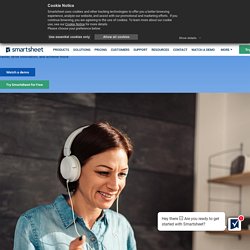 Simple Smartsheet harnesses the power of a platform within the simplicity of a spreadsheet. No training required – get up and running in minutes. Smart Assign tasks, attach files, share sheets, view timelines, set alerts, create rollups, go mobile, and much more – all with one intuitive tool.
Online Project Management, Task Management and Crowdsourcing Sof
es 2.0 Free web based Project Management software
Project Management Software - Proworkflow - Easy Web Based Solut
Great Support Our friendly team can help you get up and running and will support your team until you're well under control. We want you to succeed!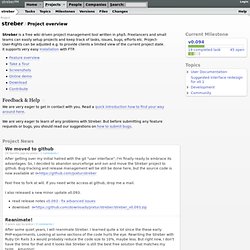 streber/Project overview - streber
We moved to github 21 months ago by pixtur / 1 comments / Reanimate! 22 months ago by pixtur / 3 comments /
Free Web Based Intranet, Social CRM, and Calendar Sharing
Project Management Software, Online Collaboration and Document S
Project Management Software, Vertabase, Web Based Project Manage
Online time tracking, task management and project management ::
Online Project Management Software with Time Tracking for Small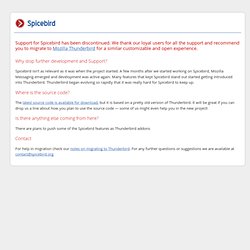 Spicebird | Open Source Email and Collaboration Software
Support for Spicebird has been discontinued. We thank our loyal users for all the support and recommend you to migrate to Mozilla Thunderbird for a similar customizable and open experience. Why stop further development and Support? Spicebird isn't as relevant as it was when the project started. A few months after we started working on Spicebird, Mozilla Messaging emerged and development was active again.
Vyew - FREE Anytime Collaboration and Live Web Conferencing™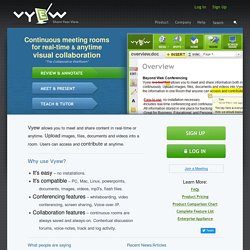 Vyew allows you to meet and share content in real-time or anytime. Upload images, files, documents and videos into a room. Users can access and contribute at anytime. Why use Vyew? It's easy – no installations. It's compatible – PC, Mac, Linux, powerpoints, documents, images, videos, mp3's, flash files.
Thinkature - Real-time collaboration for the web
RailsCollab: Information sur le projet
Our customer support staff provides a high level of responsive support. Contact us through email, chat online, or by phone. It is always a pleasure to interact with our users and hear what you have to say, explain a new feature, and better understand your usage of AceProject. With thousands of users everyday, AceProject is dedicated to continually improve and enhance functionality and user experience. This is done through constant communication with our users and feedback via email, online chat, and social media channels. All feedback is collected and consolidated and has a major impact on our product orientation.
Project management software, free tool timesheet time tracking,
Celoxis : Online Project Management Software Tool : Web Based IT
Project management software, online collaboration & task softwar
Project Management Software - Team Effect
Diigo Mind Share
Open Innovation | Innovation Management
Create diagrams online Real time collaboration - Tour
Creately > Visual doc manager >hosted. No download ,viewed edited online by anyone
blueKiwi colab
Collaborative writing software online with Writeboard. Write, sh
Real-time collaboration for the web
World Mind Map
Colaberation
99% think tank