History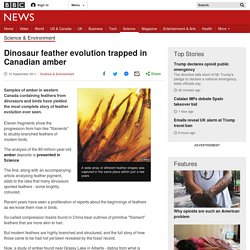 Dinosaur feather evolution trapped in Canadian amber
15 September 2011Last updated at 13:22 ET
library of alexandria
Dino-era Mammal the "Jurassic Mother" of Us All?
A tiny, shrew-like creature of the dinosaur era might have been, in a sense, the mother of us all. Named the "Jurassic mother from China" (Juramaia sinensis), the newfound fossil species is the earliest known ancestor of placental mammals—animals, such as humans, that give birth to relatively mature, live young—according to a new study. The 160-million-year-old specimen pushes back fossil evidence for the evolutionary split between the placental and marsupial lineages by 35 million years.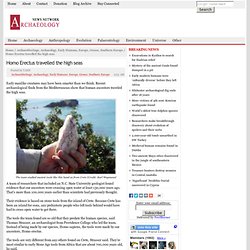 Homo Erectus travelled the high seas
Early manlike creatures may have been smarter than we think. Recent archaeological finds from the Mediterranean show that human ancestors traveled the high seas. A team of researchers that included an N.C. State University geologist found evidence that our ancestors were crossing open water at least 130,000 years ago.
About this Video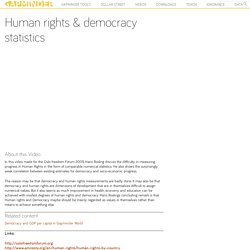 Human rights & democracy statistics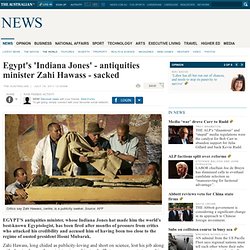 Egypt's 'Indiana Jones' - antiquities minister Zahi Hawass - sacked
Critics say Zahi Hawass, centre, is a publicity seeker. Source: AFP
Historians believe the presence of the medicine chest suggests that the ship may have had a doctor on board, or at least someone trained in rudimentary first aid. The chest also contained spatulas, suction cups and a mortar and pestle. The vessel was transporting amphorae of wine, glassware, ceramics and oil lamps when it sank in 60ft of water between the Italian mainland and the island of Elbe.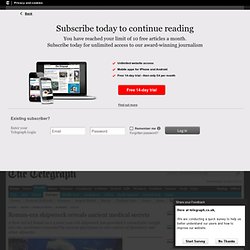 Roman-era shipwreck reveals ancient medical secrets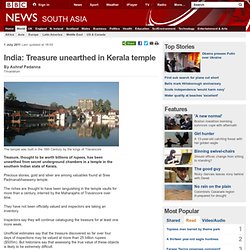 India: Treasure unearthed in Kerala temple
1 July 2011Last updated at 13:03 ET By Ashraf Padanna Trivandrum The temple was built in the 16th Century by the kings of Travancore
Ancient Assyrian Dictionary Completed by University of Chicago Scholars
Researchers found a tunnel under the Temple of the Snake in the pre-Hispanic city of Teotihuacan, about 28 miles northeast of Mexico City. The tunnel had apparently been sealed off around 1,800 years ago. Researchers of Mexico's National University made the finding with a radar device.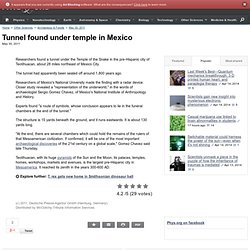 Tunnel found under temple in Mexico
24 May 2011Last updated at 23:32 GMT By Frances Cronin BBC News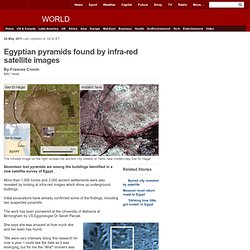 © The Independent, UKThe Great War was sparked by the assassination of Archduke Franz Ferdinand in the Balkans.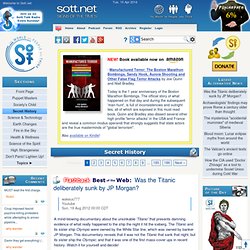 Secret History -- Sott.net
Since the time of Trinity -- the first nuclear explosion in 1945 -- nearly 2,000 nuclear tests have been performed, with the majority taking place during the 1960s and 1970s.
When We Tested Nuclear Bombs -- Earth Changes