Color sound research
Grammatika by Troy A Peterson. We're making an app, 3 videos and a poster that will help you turn your guitar, bass, piano or ukelele into a musical light saber by connecting it to the Force.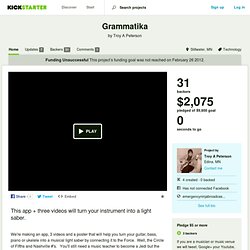 Well, the Circle of Fifths and Nashville #'s. You'll still need a music teacher to become a Jedi but the app, vids and poster are guaranteed to raise your musiclorean levels. By backing this Kickstarter you'll help cover the costs for: Create Digital Motion » Code as Art: Generative Visual Inspirati. Generative works from Keith Peters, on his new Art from Code site.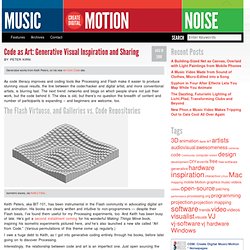 As code literacy improves and coding tools like Processing and Flash make it easier to produce stunning visual results, the line between the coder/hacker and digital artist, and more conventional artists, is blurring fast. The next trend: networks and blogs on which people share not just their work, but the code behind it. The idea is old, but there's no question the breadth of content and number of participants is expanding – and beginners are welcome, too. The Flash Virtuoso, and Galleries vs. Flickr Fruits #18. Tuesday, 2 September 2008 Sound Memory (Oslo Rain Manifesto) – Marius Watz Marius Watz's '5 Days Off: Frozen' set is a document of an exhibition Marius curated recently at the Melkweg Club in Amsterdam.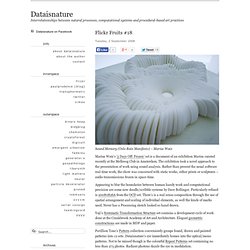 The exhibition took a novel approach to the presentation of work using sound analysis. Drawdio: Drawing Music. Once in awhile, I come across an invention that blows my mind in terms of creativity and functionality.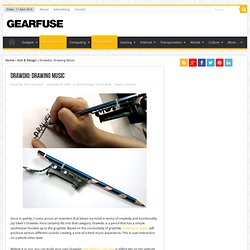 Jay Silver's Drawdio most certainly fits into that category. Drawdio is a pencil that has a simple synthesizer hooked up to the graphite. Based on the conductivity of graphite, drawing on paper will produce various different sounds creating a one-of-a-kind music experience. This is user-interaction on a whole other level. Believe it or not, you can build your own Drawdio. Oliver Sacks: What hallucination reveals about our minds. The neuroscientific study of hallucinogens. Recently, an important and landmark paper was published in PLoS ONE (hooray open access!)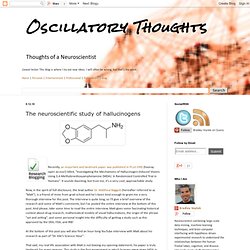 Titled, "Investigating the Mechanisms of Hallucinogen-Induced Visions Using 3,4-Methylenedioxyamphetamine (MDA): A Randomized Controlled Trial in Humans". It sounds daunting, but trust me, it's a very cool, approachable study. Brainmusic: fmri into musical sound. Rubin Museum of Art:Brainwave 2010. If you are only now catching up with Brainwave, or you want to revisit some of the best of the last seven years, this ten-episode DVD is available at the museum's Shop or online at What happens in our brains when we attempt to overcome adversity, survive tests of endurance and stay focused under pressure?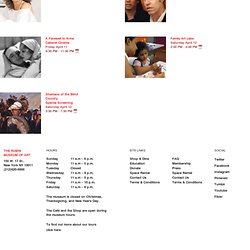 This is the subject of the seventh annual Brainwave, a series of on-stage conversations, films and experiences. Tickets. Light Show Pioneers. WebExhibits.
3D , illusions etc.. Zydonia Beach Released onto the world at Christmas 2003, Zydonia Beach was an 'update' of the old Rororer Island series.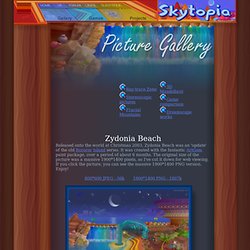 It was created with the fantastic ArtGem paint package, over a period of about 6 months. COLOR. Synesthesia. SOUND. Mind memory. Security Cameras, Surveillance Cameras, Outdoor Wireless Camera. Sculpture - News. January 30 A new multi-part, multi-material thing: And the pieces are like this: Like the Tetrabox piece last month, which went well and is now in stock, this one is held together with rare-earth magnets and improved with glow-in-the-dark glass.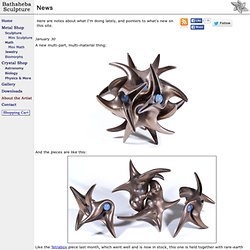 ---