Art Types
Himitsuhana | Photography surreal conceptual
ZBrush Getting Started PDF Doc The What's New document gives detailed information on all features that are new to ZBrush since version 3.2. The Getting Started Guide (ZBrush Fundamentals) is designed for ZBrush beginners. The guide includes helpful information to get you started, as well as a tutorial that covers the basics of sculpting, painting and rendering your models. Finally, there is a Tutorials document containing nine detailed articles written by ZBrush beta testers. This documentation will help you master the new features introduced in the latest version of our software.
Main Page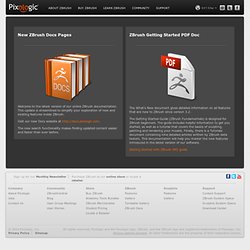 Vaello's Artwork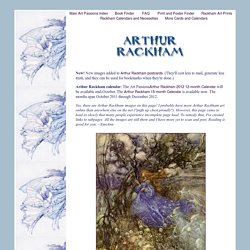 Arthur Rackham's (1867-1939) haunting and dreamlike style has added to the enchantment and fantasy of the children's literature and his imitators are many. Arthur Rackham married Edyth Starkie in 1903. They had one child, a daughter, Barbara, in 1908.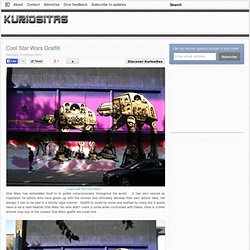 Cool Star Wars Graffiti
Star Wars has embedded itself in to public consciousness throughout the world. It has also served as inspiration for artists who have grown up with the movies and ultimately develop their own artistic take, not always it has to be said in a strictly legal manner. Graffiti is loved by some and loathed by many but it would have to be a hard hearted Star Wars fan who didn't crack a smile when confronted with these. Here is a brief whistle stop tour of the coolest Star Wars graffiti we could find.
This is the online portfolio of graffiti artist and graphic designer Neck of the CNSkillz graffiti crew from Germany. I am constantly trying to push boundaries, to develop something new blending my most dominant backgrounds: graffiti and graphic design. » read more I started out painting pretty classic graffiti styles back in 1989. Since then, my style has developed more and more into the direction of graphical 3D graffiti. There was the fascination, there was the next big thing, kind of a graffiti style revolution to be taking part in, and so I did.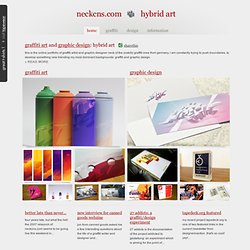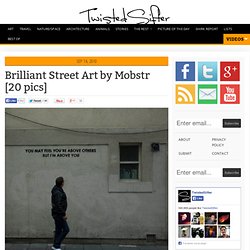 Sep 14, 2010 Hailing from the United Kingdom (Newcastle to be exact), street artist Mobstr employs a combination of stencils and cheeky quips to challenge the way we view public space. Whether he's co-opting billboards, battling the local authorities or just having a little fun, Mobstr's work is sure to bring a grin to any fan of street art. Enjoy a sample of his terrific work below and be sure to check out his FLICKR PAGE for more provocative work. What is public space and why do you work in it?
Brilliant Street Art by Mobstr [20 pics]
Street Art Comes Alive! (20 pics + video)