Playlist Nov 11
Lana Del Rey est-elle vraiment une arnaque ?
Il y a 2 ans à peine, Lana Del Rey s'appelait encore Elizabeth Grant. À l'époque, la jeune Américaine était loin de l'icône glamour et rétro que l'on connaît aujourd'hui. Après quelques essais ratés, elle publie finalement le clip de Video Games, (ci-dessous), un véritable carton sur YouTube. Sa carrière a décollé si vite que certains crient à l'arnaque.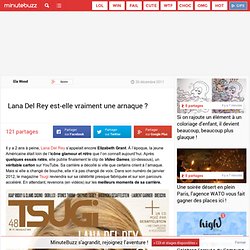 Jonathan Richman - I`m A Little Dinosaur
Pavement - Here
The Verve - Sonnet
Petit Poulet - Amsterdam 2011 - Sinead O' Connor
Petit Poulet - Sinead O'connor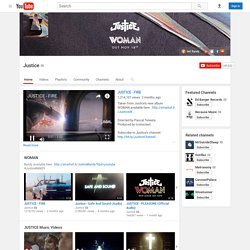 Chaîne de etjusticepourtous
Emerging from the creative cocoon that has enveloped them since wrapping up promotional efforts for their 2007 grammy-nominated debut †, Xavier de Rosnay & Gaspard Augé, the influential Parisian duo known as Justice, have announced the impending release of their second album Audio, Video, Disco. The new effort is at once looser and heavier than previous releases, using the combined musical vocabulary of rock and electronic to conjure a laidback, brut effort existing on the outer fringes of pop. Audio, Video, Disco was created in the duo's home studio, with all instrumentation performed by the group themselves. The duo crafted an epic masterpiece that exchanges the "night in the city" setting of their debut with an "afternoon in the country" atmosphere. † established the group as an international force and the duo have responded with a huge album that panders to no one, equally at home blaring from a dance club soundsystem or performed in an arena.
A cause de vous, ce blog vient de sombrer dans le néant de l'implacable erreur 404, et d'entraîner avec lui l'intégralité du serveur de l'agence, ses locaux, ainsi que la moitié de Paris (au moins) dont, entre autres, les Champs-Elysées, le Louvre, ainsi que moults lieux de prédilection propices à éthylisme afterwork. Pour faire cesser ce cataclysme et sauver des milliers d'innocents, votre karma et notre patrimoine culturel, nous vous invitons cordialement à retourner sur la page d'accueil.
PLAYLIST BCKSTG #03 | BACKSTAGE | FRED & FARID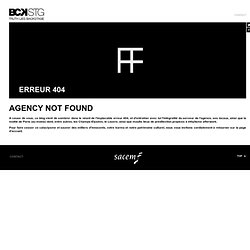 Death In Vegas - Girls (Lost In Translation vinyl version)
death in vegas - scissors
Baxter Dury 'Happy Soup' Out Now
Baxter Dury
Clown & Sunset
Nico / Nicolas Jaar
Spank Rock - #1 Hit (Official Video)
M83 We Own the Sky
Adam Green - Buddy Bradley
M83 'Midnight City' audio (HQ)