Minniemau5
Minnie Pfitzner
╔═══╗ ♪ ║███║ ♫ ║ (●) ♫ ╚═══╝♪♪ Mυsιc ♫♩♪ ♬ ♩ Gεмιηι ♊ Pεacε☮ Tяavεℓ ✈ As I relax in the night, My mind wanders afar. I long for your presence, As I gaze at the stars. As I feel near my lowest, Caught up in despair, . . . stop . . . reminded . . . The sound of your voice And the feel of your hair! I smile at the sky, Enjoy the moon's glare. My mind set at ease, As I think of you there <3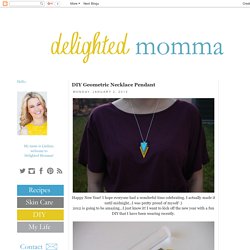 Happy New Year! I hope everyone had a wonderful time celebrating. I actually made it until midnight...I was pretty proud of myself :) 2012 is going to be amazing...I just know it! I want to kick off the new year with a fun DIY that I have been wearing recently. What you will need: 3 different colors of polymer clay Some kind of roller (a large marker will also do the trick) Razor blade Cotton cord Krazy glue Toothpick or object to poke a hole in clay Soften and condition the clay with your hands before starting.
Best wallpapers The list below shows most popular images on wallbase (with highest views/favorites count) It seems you don't have any saved sessions. You can save your browsing data using a link on every loaded subpage (near "back to top") 1321 favs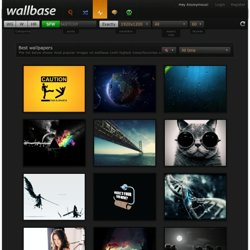 This and That / Oh, hello there beautiful.