School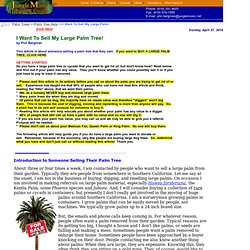 An Alternative: Consider Getting An Appraisal And Donating The Palm To A Charitable Institution A final thought might be to hire someone to appraise your palm(s). This could be to make you feel comfortable with your selling price. But it might also give you a document for supporting a charitable donation.
I Want To Sell My Large Palm Tree
Temecula CA
Articles in Temecula CA Sugaring paste is 100 percent natural, making it especially good for those with chemical allergies. Read on and get more information. Not only is the sun the No. 1 cause of skin cancer, it also hastens skin aging. Wrinkles, sagging, uneven skin tone, and brown patches all result from overexposure to UV light.
Welshot Imaging Photographic Academy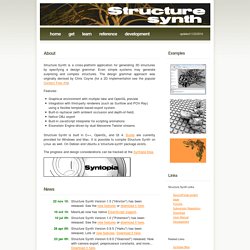 Structure Synth
Structure Synth is being developed by Mikael Hvidtfeldt Christensen (mail: mikael (at) hvidtfeldts.net). It is free software, licensed under the GPL/LPGL license. Export template contributions by Subblue, Neon22, Groovelock, SourceZuka, David Bucciarelli, and François Beaune.
Setting Up The Environment Before actually creating the flowchart, we will cover some preliminaries that make flowcharting in Excel a bit easier. Creating a Grid (Optional) A grid is not required, but it makes creating flowcharts with uniform shape sizes easier, especially when coupled with the Snap to Grid feature, which we will cover in the next section. The grid is created by changing the column widths to match the standard row height. Assuming that you're using the default font of Calibri 11, the standard row height is 15 pts, which equals 20 pixels.
How To Create a Flow Chart in Excel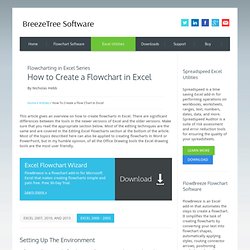 Hut Products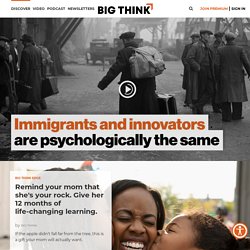 Today's Big Idea What's the secret to good health? It's no longer a secret, and it's actually fairly simple, even as good health is something that is very hard to achieve in our …society today. According to Dr. H. Robert Silverstein, the idea is to "make the individual self-reliant so that don't need medical care."
OEM Software // Adobe Creative Suite 5 Master Collection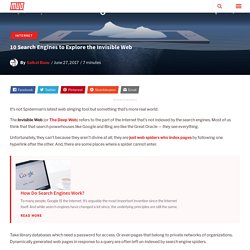 The Invisible Web refers to the part of the WWW that's not indexed by the search engines. Most of us think that that search powerhouses like Google and Bing are like the Great Oracle"¦they see everything. Unfortunately, they can't because they aren't divine at all; they are just web spiders who index pages by following one hyperlink after the other. But there are some places where a spider cannot enter. Take library databases which need a password for access. Or even pages that belong to private networks of organizations.
Natetrue-TheTimeFountain681 - a Tech & Science video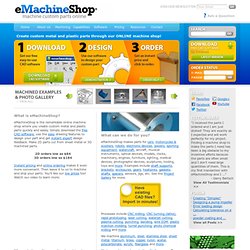 eMachineShop makes parts for cars, motorcycles & scooters, robots, electronic devices, jewelry, sporting equipment, watercraft, aircraft, musical instruments, optical devices, models, clocks, machinery, engines, furniture, lighting, medical devices, photographic devices, sculptures, tooling, toys and more. Examples include shaft supports, brackets, enclosures, gears, heatsinks, gaskets, shafts, spacers, sensors, jigs, etc. See the Project Gallery for more.
The company Whirl Wind Software for over 10 years is the reseller and the official representative for many software manufacturers. Whirl Wind Software offers much more than a regular online store, it is the largest outlet center, where you can buy any software at stock-out-sales lowest possible prices. We sell fully operational latest releases of all software products, and for many popular products the Upgraded versions are available.
AutoCAD 2011
YooouuuTuuube.com