Philosophy
The Philosophy of Logic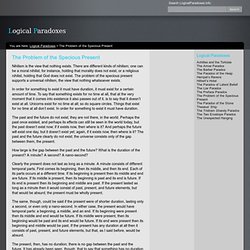 Nihilism is the view that nothing exists. There are different kinds of nihilism; one can be a moral nihilist, for instance, holding that morality does not exist, or a religious nihilist, holding that God does not exist. The problem of the specious present supports a universal nihilism, the view that nothing whatsoever exists. In order for something to exist it must have duration, it must exist for a certain amount of time. To say that something exists for no time at all, that at the very moment that it comes into existence it also passes out of it, is to say that it doesn't exist at all. Unicorns exist for no time at all; so do square circles.
Proving Nihlism with Specious Present
Good writing is the product of proper training, much practice, and hard work. The following remarks, though they will not guarantee a top quality paper, should help you determine where best to direct your efforts. I offer first some general comments on philosophical writing, and then some specific "do"s and "don't"s. One of the first points to be clear about is that a philosophical essay is quite different from an essay in most other subjects.
Writing A Philosophy Paper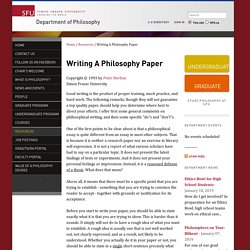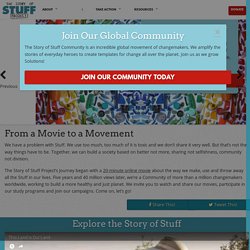 Podcast The Good Stuff features interviews with changemakers, entrepreneurs, scientists, and folks just like you who are growing Solutions in their communities. Listen Teaching Tools Whether you're a teacher, a faith leader, or just somebody who is interested in learning more about how we make, use, and throw away Stuff, we offer a diverse set of curricula and resources for all ages. Learn Blog Our latest take on what's happening in the world of Stuff -- what's good, what's not so good, and what people just like you are doing to grow Solutions in their communities. read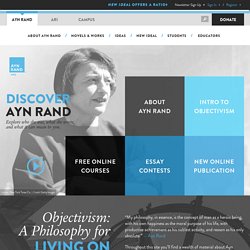 Aynrand.org is the official website of the Ayn Rand Institute (ARI), the source for information on the life, writings and work of novelist-philosopher Ayn Rand. Headquartered in Irvine, California, ARI offers educational experiences based on Ayn Rand's books and ideas for a variety of audiences, including students, educators, policymakers and lifelong learners. ARI also engages in research and advocacy efforts, applying Rand's ideas to current issues and seeking to promote her philosophical principles of reason, rational self-interest and laissez-faire capitalism. ARI is composed of a dedicated Board of Directors and an energetic staff of more than 45 people.
The Ayn Rand Institute: Objectivism