Photography
A Lesser Photographer - A Manifesto — A Lesser Photographer
19 Wonderful Peach Pictures
How To Give Your Camera an Instant Upgrade
Free printable cardboard lens hoods
Tamrac 5788 Evolution 8 Photo/Laptop Sling Backpack Bag (Black): Camera & Photo
Evolution Series Photo Sling Backpacks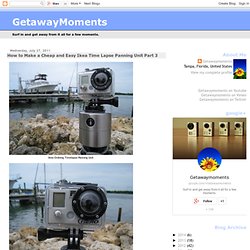 How to Make a Cheap and Easy Ikea Time Lapse Panning Unit Part 3
Two years ago I put together the original How To Make An Egg Timer Timelapse Panning Unit .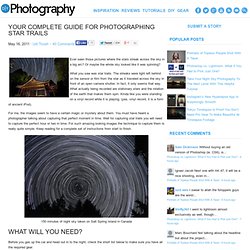 Ever seen those pictures where the stars streak across the sky in a big arc? Or maybe the whole sky looked like it was spinning?
Super Easy DIY Rechargeable Battery Power Pack For Event Photographers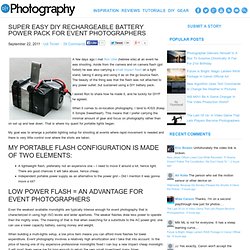 A few days ago I met Ron Uriel (hebrew site) at an event he was shooting. Aside from the camera and on camera flash (got forbid) he was also carrying a small impact flash on a light stand, taking it along and using it as on the go bounce flash. The beauty of the thing was that the flash was not attached to any power outlet, but sustained using a DIY battery pack.
Everything You Wanted To Know About Light Painting
If you love photography and you love painting, imagine how much you would love light painting.
Free Tethered Shooting for Canon digital SLR cameras
This guide will show you how to set up a way to do fullscreen tethered shooting using readily available software for your Canon digital SLR. What is tethered shooting?
Todd Selby is a portrait, interiors, journalist and fashion photographer and illustrator. His project The Selby offers an insider's view of creative individuals in their personal spaces with an artist's eye for detail. The Selby began in June 2008 as a website, theselby.com, where Todd posted photo shoots he did of his friends in their homes. Requests quickly began coming in daily from viewers all over the world who wanted their homes to be featured on the site.
who is the selby?
Technicolor Picture Profile: DOWNLOAD HERE » cinema5D news
I love old photos. I admit being a nosey photographer.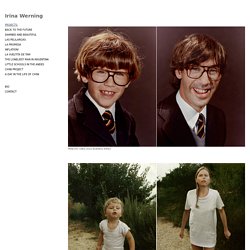 Satellite Photos - Japan Before and After Tsunami - Interactive Feature
JORDAN METAL ART ™
Foto by Richard Wilhelmer
Image Fulgurator
If you own one of them 90's film cameras and stopped using it because digital is so hip right now, you're gonna dust it off once you're done reading this tutorial.
Convert Your Old Camera To A Backdrop Projector In 10 Easy Steps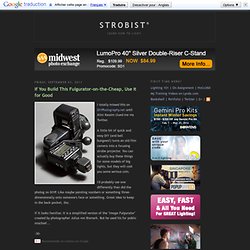 If You Build This Fulgurator-on-the-Cheap, Use it for Good
I totally missed this on DIYPhotography.net until Alim Kassim clued me via Twitter. A little bit of quick and easy DIY (and ball bungees!)
Learn how to organize your digital pictures.
Corbis Readymech Cameras