Reading
The Literary Platform. Top 100 Best Books for Managers, Leaders & Humans - NOOP.NL. Ladies and gentlemen… In this post I proudly present the Top 100 Best Books for Managers, Leaders & Humans.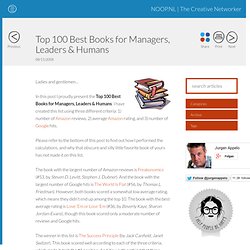 I have created this list using three different criteria: 1) number of Amazon reviews, 2) average Amazon rating, and 3) number of Google hits. Please refer to the bottom of this post to find out how I performed the calculations, and why that obscure and silly little favorite book of yours has not made it on this list. The book with the largest number of Amazon reviews is Freakonomics (#53, by Steven D.
Levitt, Stephen J. Shmoop: Study Guides & Teacher Resources. Literature.org - The Online Literature Library. Cognitive Edge - Influential Books. 25 Great Thinkers Every College Student Should Read - Learn-gasm. By Donna Scott College is for expanding one's intellectual horizons.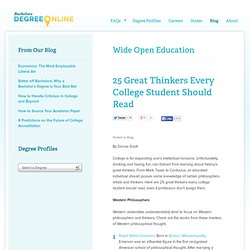 Unfortunately, drinking and having fun, can distract from learning about history's great thinkers. A Model of Christian Charity --- by Gov. John Winthrop, 1630. Introduction John Beardsley This is Winthrop's most famous thesis, written on board the Arbella, 1630.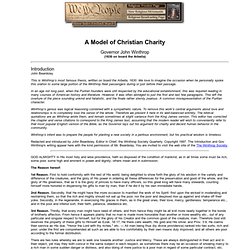 We love to imagine the occasion when he personally spoke this oration to some large portion of the Winthrop fleet passengers during or just before their passage. In an age not long past, when the Puritan founders were still respected by the educational establishment, this was required reading in many courses of American history and literature. However, it was often abridged to just the first and last few paragraphs.
---