Opensource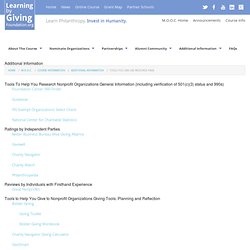 Tools You Can Use Resource Page | Learning by Giving Foundation
Additional Information Giving With Purpose Pre-registration Please complete the form below to pre-register for GivingwithPurpose online course. Tools To Help You Research Nonprofit Organizations General Information (including verification of 501(c)(3) status and 990s) Foundation Center 990 Finder
Open Source Business Resource
The Most Powerful Voices in Open Source | SociableBlog.com : Soc
The Open Source community has many influential and important people. Yet some individuals tend to hold a bigger megaphone than the rest of us. Some of these people are well recognized while others exist in open source niches. But collectively they're all the most vocal, followed and re-posted open source commentators in the community today.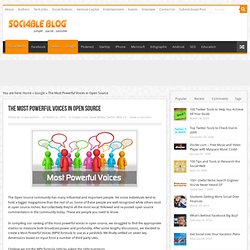 This page contains a Flash digital edition of a book. This content requires Javascript to be enabled, and the Macromedia Flash Player (version 8 or later) to be installed. Get Flash An Introduction to Open Source Economic Development
Introducton to Open Source Economic Development
All things Elgg
by Sam Dean - Nov. 20, 2009Comments (4) On a regular basis, we at OStatic round up our ongoing collections of open source resources, tutorials, reviews and project tours. These educational toolkits are a big part of the learning mission we try to preserve at the site.
Over 50 Free, Must-Have Open Source Resources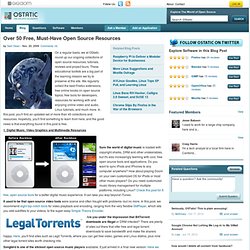 Welcome to eduCommons — eduCommons