Entrepreneurship
Videos. Startup. Financing. Innovate. Enterprise Forum - Mindshare - Other Entrepreneurial Organizatio. Are you a current MIT Enterprise Forum Chapter Leader?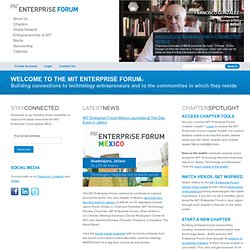 Login to access the MIT Enterprise Forum Chapter Toolkit! For current leaders unable to access the toolkit, please email your full name, chapter, and chapter leader title to mitef@mit.edu. New on the toolkit: computer security event recipe for MIT Technology Review's business report on "Spies, Technology and Business. " View the event recipe in the toolkit. The New Entrepreneur: Research Review | Scott Gavin. Home » Blog » The New Entrepreneur: Research Review The New Entrepreneur: Research Review Posted on:March 9, 2010 Posted in:Blog Posted by:slgavin Good, inspiring presentation from.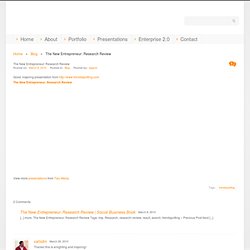 Internet Business Blog - Entrepreneurs-Journey.com by Yaro Stara. What Startups Are Really Like. October 2009 (This essay is derived from a talk at the 2009 Startup School.)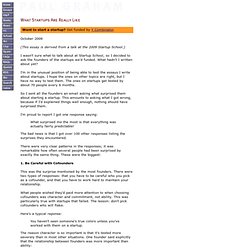 I wasn't sure what to talk about at Startup School, so I decided to ask the founders of the startups we'd funded. What hadn't I written about yet? I'm in the unusual position of being able to test the essays I write about startups. I hope the ones on other topics are right, but I have no way to test them. Reframe It.
---