ART//mixed.media
farewell kingdom
Happy red fish - thread art and design
Claire Oswalt « Taylor De Cordoba
Susanna Bauer - leaves
'held within what hung open and made to lie without escape' by gregory euclide, 2011 acrylic, acrylic caulk,cast paper from central park boulders, eurocast, fern, foam, goldenrod, hosta, lawn fertilizer, moss, paper, pencil, petg, sedum, sponge, wood 7.5 ft x 14 x 5 ft image © gregory euclide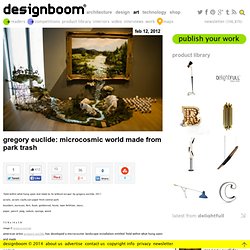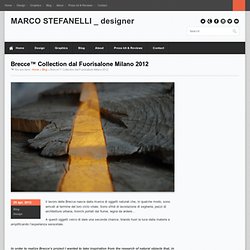 Brecce Collection dal Fuorisalone Milano 2012 | MARCO STEFANELLI _ designer
Il lavoro delle Brecce nasce dalla ricerca di oggetti naturali che, in qualche modo, sono arrivati al termine del loro ciclo vitale.
Rachel Whiteread - Luhring Augustine
Spaces 2 - Ashkan Honarvar portfolio
Potato Portraits: The Real Life Potato Heads
A potato is a versatile little veggie, isn't it? Not only can we cook it about a million different ways, it can also be used as an artist's canvas. Next time you are sitting home bored on a Saturday night, just grab a potato from the kitchen, and you'll be guaranteed hours of fun.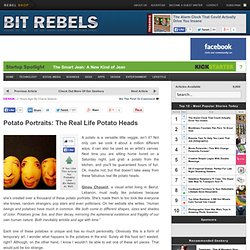 Flowers Galleries: Artists - Julie Cockburn
i'm jealous of random loveliness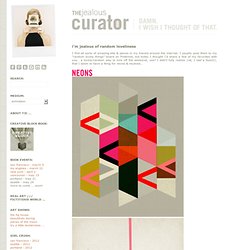 m jealous of random loveliness
(POP)culture on the Behance Network
Three Fragments of a Lost Tale Art, music, poetry, and film come together in John Frame's ambitious project The Tale of the Crippled Boy. The end goal of this ongoing project is a feature-length collection of animated and live film vignettes.
John Frame - Portland Art Museum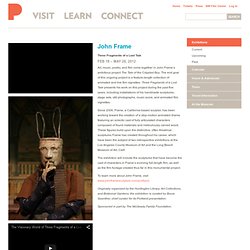 ART 2D - CRAFT
Jose Romussi
Shaun Kardinal
/////EVOLTASTE:COM_____________________________________________________________________________________________________________________________________________________________________________________________________________________________________________
Matthew Cusick
Ida-Lovisa Rudolfsson