Tech Tips, Tools and Blogs
100 WORD CHALLENGE | Creative writing for young people. The Educator's PLN - The personal learning network for educators. Free web apps & blog and website widgets. Crear una Página Web Gratis | Haz tu Sitio Web Flash Gratuito con Wix. New Tool Makes PD Planning Simple. Salt Lake City, UT (PRWEB) December 19, 2011 PD developer School Improvement Network has added yet another tool to its premiere professional development platform, PD 360.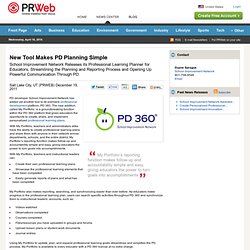 The new addition, called My Portfolio, is a groundbreaking function within the PD 360 platform that gives educators the opportunity to create, share, and implement personalized professional learning plans. With My Portfolio, teachers and administrators alike have the ability to create professional learning plans and share them with anyone in their network across departments, schools, and the entire district. Fakebook: homepage. Create educational games and quizzes at classtools.net. "Fakebook" allows teachers and students to create imaginary profile pages for study purposes.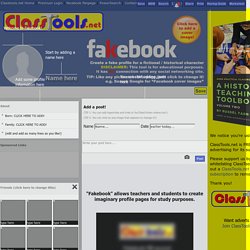 Use "Fakebook" to chart the plot of a book, the development of a character, a series of historical events, the debates and relationships between people, and so on! Get started by entering a name at the top of the page. Then proceed to add friends, posts, comments and profile information. You can save your work and edit it again later. 2011. Vidque. Free Photos - Free Images - Royalty Free Photos - Free Stock Photos. Engaging Thinking | Mind Mapping with Mindomo Mind Mapping is a fantastic tool that helps students (and teachers) to visualise thinking in an organised way.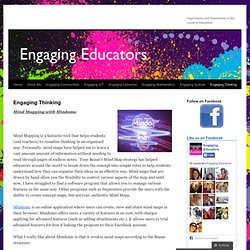 Personally, mind maps have helped me to learn a vast amount amount of information without needing to read through pages of endless notes. Tony Buzan's Mind Map strategy has helped educators around the world to break down the concept into simple rules to help students understand how they can organise their ideas in an effective way. Mind maps that are drawn by hand allow you the flexibilty to control various aspects of the map and until now, I have struggled to find a software program that allows you to manage various features in the same way. Other programs such as Inspiration provide the users with the ability to create concept maps, but not true, authentic Mind Maps.
The Economics of Seinfeld. Free Computer Tutorials and Lessons at ThinkTutorial, Basic Computer Training, Computer Knowledge for Work, Beginners Computer Tutorials Lessons! Browse more than 1,439 free tutorials! Tutorials on social media. A roundup of guides on how to use blogs, Facebook, Twitter & more Here are tutorials our team has created to help show nonprofits, cause organizations, businesses and individuals how to effectively use social media, divided by subject area.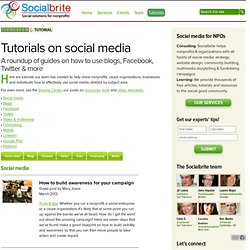 For even more, see the Sharing Center, our posts on resources, tools and video interviews. Weblog of Wesley Fryer. Beautiful Word Clouds. | Inspirations and Innovations in the world of Education. Fried Technology. Signup. The Super Book of Web Tools for Educators. The Super Book of Web Tools for Educators A comprehensive introduction to using technology in all K-12 classrooms. There are teachers around the world who want to use technology in their classrooms, but they're just not sure where to start. That's why eleven prominent bloggers, teachers, and school administrators got together to create this free ebook. Introduction: pages 2-3 An Administrator's View: pages 4-7 Elementary School: pages 8-25 Middle School: pages 26-35 High School: pages 36-42 ESL/ELL: pages 43-46 Teaching Online: pages 47-50 Connect Via Skype: pages 51-61 Elementary School Blogging: pages 62-65 Alternative Ed Tech: pages 66-68 Social Media for Educators: pages 69-71 Contributors Steven Anderson Adam Bellow Richard Byrne George Couros Larry Ferlazzo Lee Kolbert Patrick Larkin Cory Plough Beth Still Kelly Tenkely Silvia Rosenthal Tolisano.
The 25 Worst Passwords of 2011. The annual list of the 25 worst passwords is out, based on actual compromises.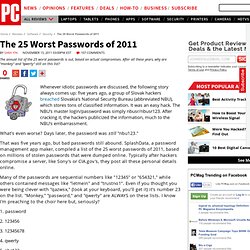 After all these years, why are "monkey" and "qwerty" still on this list? Whenever idiotic passwords are discussed, the following story always comes up: five years ago, a group of Slovak hackers breached Slovakia's National Security Bureau (abbreviated NBU), which stores tons of classified information. » Top Tools 2011 C4LPT. 11 Techy Things for Teachers to Try This Year.
The new school year is here for many teachers.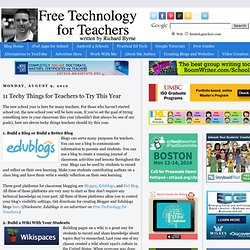 For those who haven't started school yet, the new school year will be here soon. If you've set the goal of trying something new in your classroom this year (shouldn't that always be one of our goals), here are eleven techy things teachers should try this year. 2 Extensions That Improve The Speed & Functionality Of Google Docs [Chrome] Google Docs is without a doubt one of the easiest ways to collaborate with multiple people on a single document.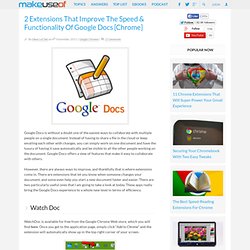 Instead of having to share a file in the cloud or keep emailing each other with changes, you can simply work on one document and have the luxury of having it save automatically and be visible to all the other people working on the document. Google Docs offers a slew of features that make it easy to collaborate with others.
---