Lectures/ Docs
cURL libcurl C Interface Overview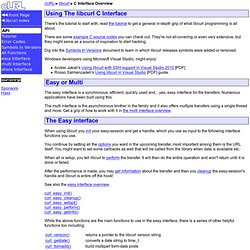 libcurl - API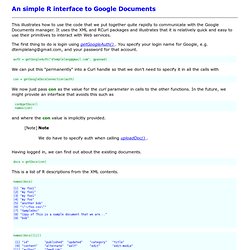 An simple R interface to Google Documents
An simple R interface to Google Documents
xp pro augmenter la bande passante
Some Data Sources...
R-Function to Read Data from Google Docs Spreadsheets
Maps
R-Function to Source all Functions from a GitHub Repository
fun_install_github <- function (repo = "theBioBucket-Archives" ,
R-Function to Source all Functions from a GitHub Repository
Here's a function that sources all scripts from an arbitrary github-repository. At the moment the function downloads the whole repo and sources functions kept in a folder named "Functions" - this may be adapted for everyones own purpose. To leave a comment for the author, please follow the link and comment on his blog: theBioBucket* .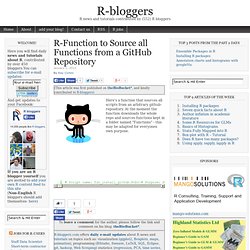 For everyone, anywhere. Embedded Analytics OpenCPU is a framework for scalable, embedded scientific computing, based on R and Latex . It makes innovations in statistics, vizualization and data-science easy to integrate and more widely applicable. Public cloud computing OpenCPU provices a free and open platform for statistical computing in the cloud .
Embedding a live plot in your website | OpenCPU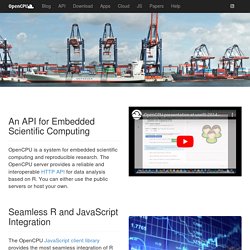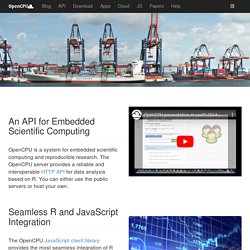 For everyone, anywhere.
Graphics | OpenCPU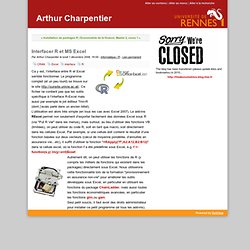 Interfacer R et MS Excel
Ca y est, l'interface entre R et Excel semble fonctionner.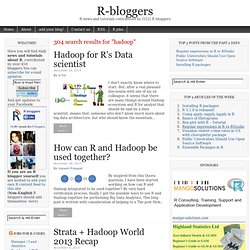 Lots of data != "Big Data" by Joseph Rickert When talking with data scientists and analysts — who are working with large scale data analytics platforms such as Hadoop — about the best way to do some sophisticated modeling task it is not uncommon for someone to say, "We have all of the data.
Hadoop and R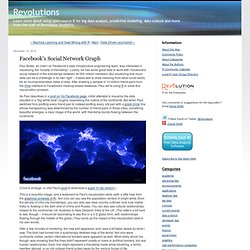 Facebook's Social Network Graph
Paul Butler, an intern on Facebook's data infrastructure engineering team, was interested in visualizing the "locality of friendship". Luckily, he has some great data to work with: Facebook's social network of the friendships between its 500 million members. But visualizing that much data can be a challenge in its own right -- it takes skill to draw meaning from what could easily be an incomprehensible mess of data.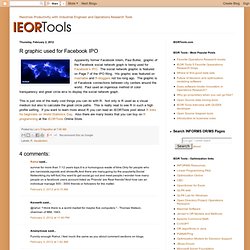 R graphic used for Facebook IPO
Apparently former Facebook intern, Paul Butler, graphic of the Facebook social network graph is being used for Facebook's IPO . The social network graphic is featured on Page 7 of the IPO filing.
Manipulation de chaînes de caractères avec stringr - Alea
Package stringr
R Programming/Text Processing
This page includes all the material you need to deal with strings in R.
Documentation. GGobi data visualization system.
Get Started Download GGobi Read the manual (.pdf, 1meg) Here you can find a tutorial to help you navigate your way around the ggobi interface, reading in data, and information about each of the parts of the interface. Learn how to get your data into GGobi (.pdf, 100k) Learn more Check out the ggobi book: "Interactive and Dynamic Graphics for Data Analysis" .