Dropbox - sharing
Linux distributions GNOME-based or Ubuntu version 1.3 - Oct 26, 2013 Mac OS X Snow Leopard or later version 1.2 - Oct 6, 2013 Windows Vista or later version 1.2 - Oct 6, 2013 How does it work?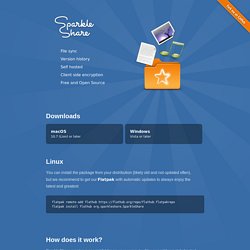 English We use GoodSync to backup all the pictures of our kids. I use GoodSync to keep my music in sync between my computers.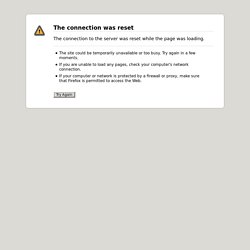 In technical terms it means that the server has 'zero-knowledge' of your data. In non-technical terms it means that your data is 100% private and only readable to you. In a world where more and more of our lives are online, it behooves us to think about who has access to our data from critical business documents to personal photo albums. SpiderOak provides the ability to utilize cloud technologies while retaining that precious right we call privacy.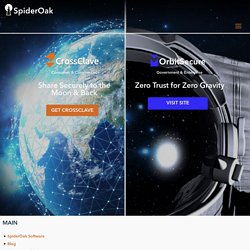 Technology - Secure Cloud Storage - Backup. Sync. Share. Access Everywhere.
Comparison of encryption schemes What matters most when encrypting data is not the particular encryption algorithm (e.g. AES), but how it is used. Basically, three encryption schemes exist in cloud storage: