Photography
A Chronicle of French Hipsters. - StumbleUpon. Animals' Eyes Up Close. Husky Suren Manvelyan, is a bit of a jack of all trades.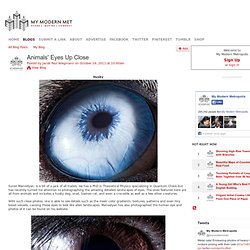 He has a PhD in Theoretical Physics specializing in Quantum Chaos but has recently turned his attention to photographing the amazing detailed landscapes of eyes. The ones featured here are all from animals and includes a husky dog, snail, Siames cat, and even a crocodile as well as a few other creatures. With such close photos, one is able to see details such as the irises' color gradients, textures, patterns and even tiny blood vessels, causing these eyes to look like alien landscapes. Manvelyan has also photographed the human eye and photos of it can be found on his website. I Have Never Wanted Anything So Bad in My Entire Life | The Last Goddess Magazine. - StumbleUpon. - StumbleUpon.
- StumbleUpon. Top 20 Real Pictures Made Famous by the Internet - StumbleUpon. Pop Culture With the current expansion of Photoshop, it can be difficult to determine if a picture posted online is real or fake.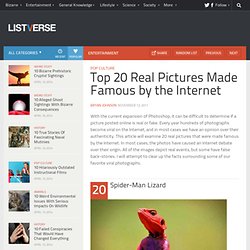 Every year hundreds of photographs become viral on the Internet, and in most cases we have an opinion over their authenticity. This article will examine 20 real pictures that were made famous by the Internet. The Lion king - Taste Of Awesome = boring photos + epic captions. TreeCamping_ROW702991308.jpg from bing.com - StumbleUpon. Find Out Why This Could Be The Greatest Wedding Photo Of All Time | Badass... - StumbleUpon. Burning Man 2010 on the Behance Network - StumbleUpon. Stunning Self-Portraits by a 17-Year-Old (18 photos) - My Modern Metropolis - StumbleUpon. Like Valerie Chiang or Kalie Garrett, Alex Stoddard is one of those talented teenage photographers who knows how to express themselves.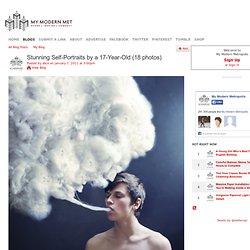 His self-portraits are all incredibly unique and after viewing them you're left wondering where he's going to take you next. What I enjoy most is that you can almost feel his passion come through. His commitment to not only executing on an idea but doing it well, is apparent to anyone who sees his photos. I got in touch with Alex to ask him a few questions, including how his style evolved while taking on the 365 project. 48742_0_1208x1005.jpg from nationalgeographic.com - StumbleUpon. Bolivia salt desert after the rain by Guy Nesher - StumbleUpon.
---