Foto
Yes, these are real … and yet entirely unreal at the same time. After traveling extensively through the shanty towns of Sao Paolo and Ro de Janeiro, Brazil, artist Dionisio Gonzalez has constructed a series of photographic collages that blend imagination and architecture, a kind of hyper-real Alice-in-Wonderland representation of the hodge-podge urban reality around him. His work is not just artistic or theoretical commentary – it is a semi-concrete vision for the possible restructuring of shanty towns. He has imagined and proposed a reuse of the spontaneous constructive elements of the existing structures in mass settlements to create controlled hybrid-but-functional communities of the future.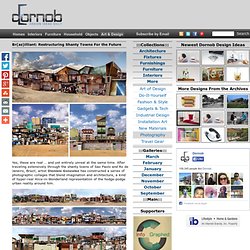 Br(az)illiant: Restructuring Shanty Towns For the Future
Edward Burtynsky [ Photographic Works ]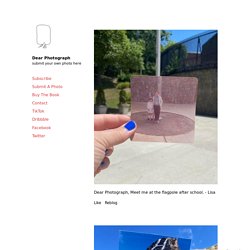 This past October, Dear Photograph and About Time had a contest to give away a trip to anywhere in the world for people who sent in a Dear Photograph related to love or their family. Once our winner Jennifer found out she won she told me in an email it was the best day of her life because a day before she found out the adoption papers for their new child went through. Jennifer just sent me an email linked to a blog post to their trip they went on to Turks & Caicos in March.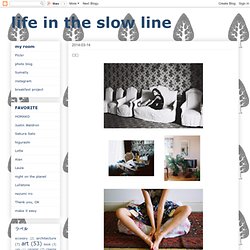 小さな頃から山が近くにある環境で、山は生活の一部でした。 夏の空を見上げると水色と緑。 360度山に囲まれている。どこを見ても山があってなんだか守られているような、そんな環境で育ってきました。 お山さんのおかげで大きな台風もきたことがありません。
life in the slow line
Silence
lilie-Mélo
Pour cette troisième édition nommée "Midsommar - Quartiers d'été", le collectif des créateurs Malmö&Luleå a le plaisir de se réunir les 17, 18 et 19 mai 2013. Pour cette édition, le soleil, la lumière et le retour des beaux jours seront à la fête! Directement inspiré de la fête scandinave "Midsommar" célébrant l'été, l'évènement se tiendra aux Musicophages, 6 rue de la Bourse, en plein centre de Toulouse (métro Esquirol).
Maïze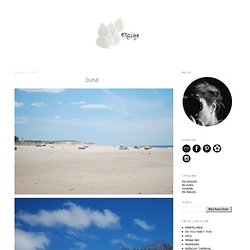 Camilla Engman